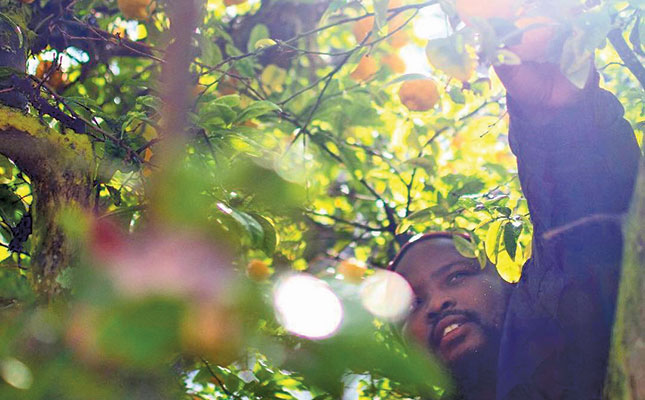 No.Land Farming, founded in 2017, was the brainchild of two study partners, Wandile Tshabe and Claudia Jones, who at that stage were enrolled in a postgraduate entrepreneurship course at the University of Cape Town.
READ Attention to detail ensures high-quality sweet peppers
As part of their coursework, the students were required to start up a company and apply the fundamental principles taught in lectures to the operation, with the aim of getting practical business experience.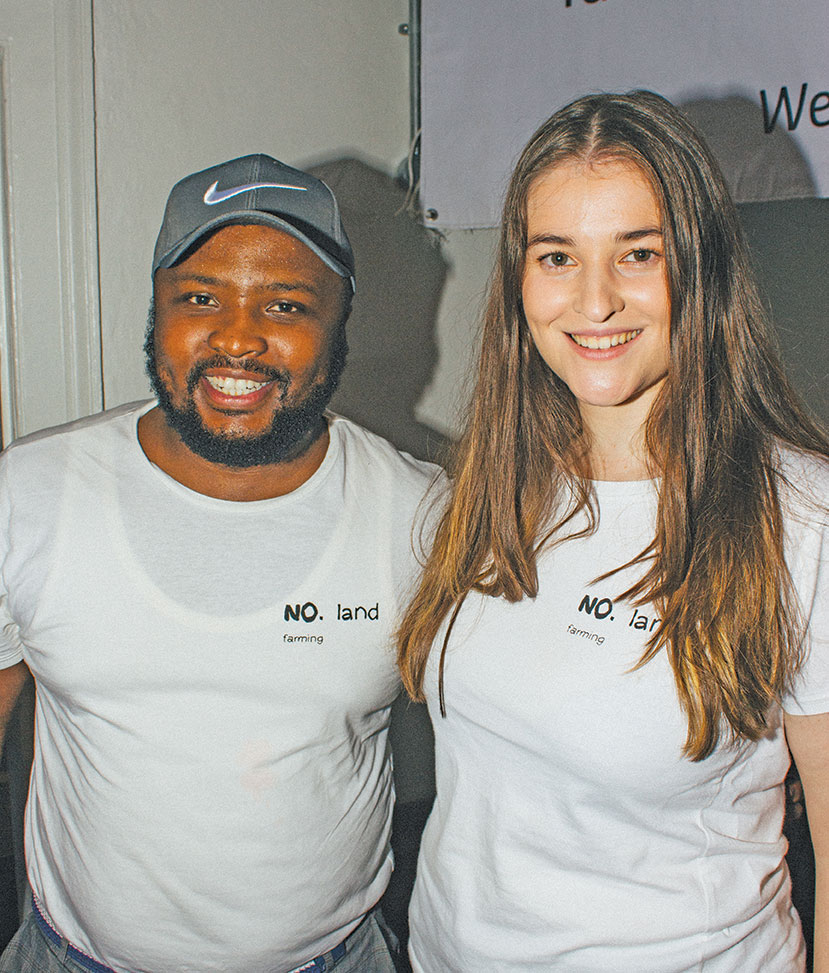 "At that time, the Western Cape was undergoing a severe drought, which threatened food security. Claudia and I couldn't just sit back and do nothing about it," Tshabe says.
As they began to conduct research and explore various ideas, the pair noticed that a large number of people throughout Cape Town had fruit trees and vegetables in their gardens.
They soon recognised that this could give homeowners the opportunity to be part of an organic farming operation that manufactured high-quality food products.
How it works
"The idea behind No.Land Farming is that we, as South Africans, don't need massive areas of land to farm in a sustainable manner, but can do so on a scaleable micro level, with little or no land," he says.
To become a No.Land farmer, all a person needs to have is a fruit tree that bears at least 10kg of fruit per harvest.
READ Well-managed soil: the key to high-yielding gold kiwifruit
"We have a 'Consult us' function on our website, where individuals with fruit trees can fill in their contact details, and the type and number of fruit trees they have. We then follow up to add them to our network."
Tshabe says they begin by making a call on social media to ask if there are individuals who have fruit trees in their gardens and would be willing to become part of their network.
He and Jones then arrange to visit the homeowner at a convenient time to harvest the fruit.
Homeowners are compensated either with a No.Land product, or paid in cash.
Tshabe and Jones have also partnered with a local gardening services centre to provide an online support system that answers homeowners' queries.
"The centre assists with fielding the queries and giving advice on how best to care for the trees to ensure the maximum yield of fruit," says Tshabe. The service is free of charge.
He adds that they also have regular blog posts that touch on various topics helpful to the homeowner and farmer.
Lemon and olive trees are currently the main fruit trees they harvest. The reason for this is that Cape Town was in the middle of an extreme drought when No.Land was launched, and these trees perform better under dry conditions than deciduous fruit trees.
"We want to expand our product range, however, and are looking at other fruit-bearing trees," says Tshabe.
Their product range currently includes lemon cordial, olive tapenade and olive oil. They
make the first two, but buy processed olive oil and rebrand it, as it is still a proof of concept at this stage.
Tshabe and Jones make these artisanal products themselves, as they are passionate about quality control and want to ensure that their products meet their customers' needs.
"Because we harvest and manufacture ourselves, we look for any defects the fruit may have, and exclude it from production," explains Tshabe.
Marketing
The pair take care to package their products sustainably.
"We believe that sustainability helps to assure the future. Food is one of our most basic human needs; it's important to ensure it will be there for generations to come. Agriculture is the pillar here, and we therefore need to continually ensure that whatever it is that we create in the agricultural space is sustainable," says Tshabe.
READ Good marketing knowledge key to fresh produce profits
No.Land products are sold at various markets around Cape Town. This enables Tshabe and Jones to inform many people about their concept and interact with potential No.Land farmers.
The pair also sell their products online, and do most of their marketing on social media.
In the pipeline, too, is the possibility of stocking their products at boutique outlets.
Drought and lack of surplus fruit
According to Tshabe, introducing the concept to Capetonians during the drought was difficult.
"Initially, we were looking to plant fruit trees at people's homes, but the drought proved to be a problem. This led us to pivot a bit and look for individuals with existing fruit trees instead. Another challenge was finding a steady supply of households with surplus fruit for us to produce products consistently."
The team source the bulk of their fruit from the Durbanville area, but hope to expand their operations to Newlands and Claremont.
"There's quite a high concentration of lemon trees in that area, and we hope to be able to source fruit from there.
"However, we're open to nearly every area within Cape Town," he says.
Logistics can also prove a probem. "We go to people's homes to pick the fruit ourselves.
It's quite difficult because our No.Land farmers are spread out across the city. We're trying to think of a way to improve our logistics to make it easier."
One of the solutions they are exploring is to establish produce drop-off points.
Expansion
"We want to continue improving our No.Land Farming app, which we believe will help us facilitate our concept even better, as well as reach more individuals," says Tshabe.
The pair are keen to expand their network to other provinces, creating more communities of urban farmers.
"As part of our bigger vision, we're looking to implement our concept in townships and rural areas. We'd like to create a shared-economy platform, where nearly anyone gets an opportunity to play a part in the agricultural economy."
Email [email protected], or visit nolandfarming.co.za.