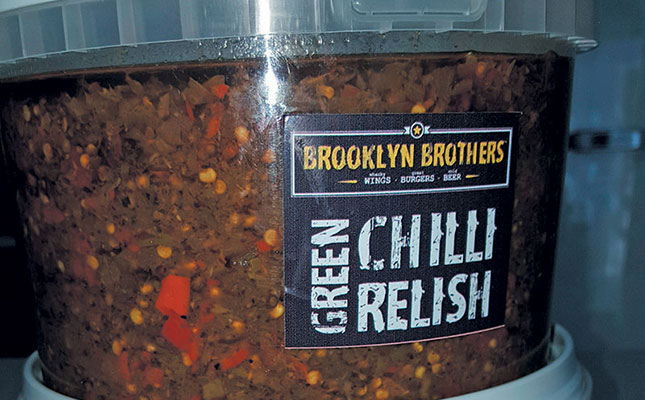 Leeko Makoene was recently named one of the Mail & Guardian's 200 Young South Africans for 2016. This initiative recognises notable South Africans under the age of 35 who are using their skills and talents to improve people's lives.
She was chosen from 1 000 entries and is one of six achievers in the 'environment' category.
It was Leeko's vision for South Africa's agricultural sector that brought her to the public's attention. She is the founder of Made with Rural, a company that helps young, small-scale farmers get on their feet.
Through a cluster-farming model, her company helps young producers achieve economies of scale and access markets through group buying, selling and production.
Leeko was born into a farming family, and her decision to build a career in agriculture was an easy one.
"I come from a lineage of farmers on both commercial and subsistence levels," she says.
Her grandfather was a commercial farmer and her grandmother had extensive knowledge of indigenous crops and food preservation techniques. Leeko was also a commercial farmer for a number of years and specialised in chilli, onion and herb cultivation. Today, she still grows chillies and produces relishes for restaurants such as News Café and Brooklyn Brothers.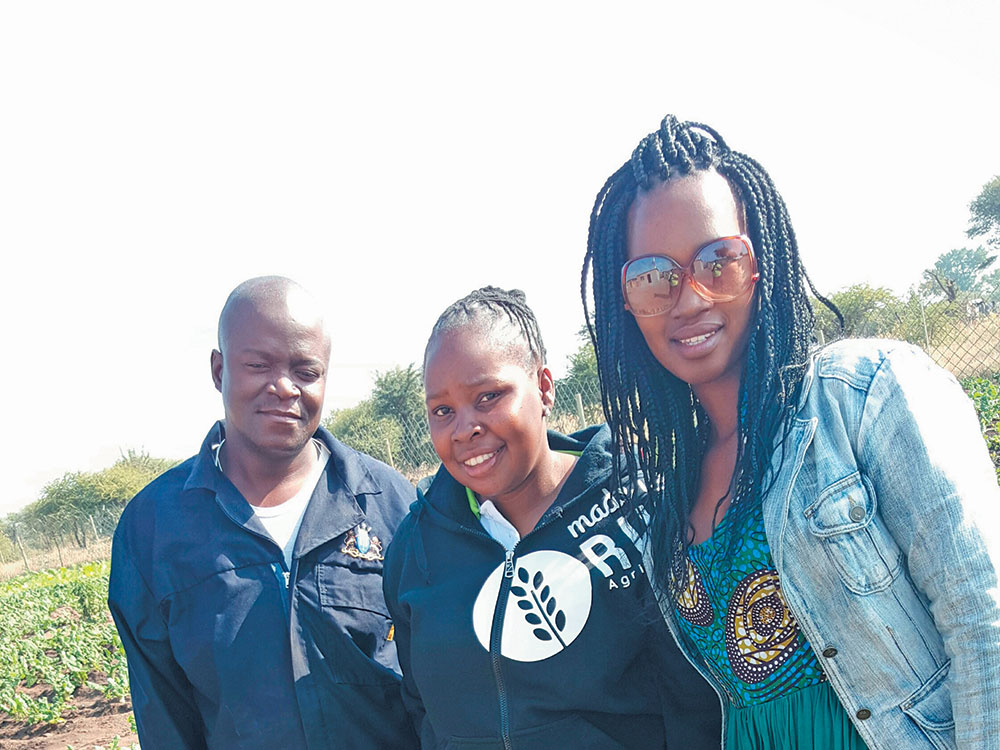 Leeko Makoene (right), with farmers Sibusiso Dube (left) and Zanele Ntuli (centre).
Photos courtesy of Leeko makoene
"I've worked as a farmer and further down the value chain in processing. I know the difficulties of both, but I also know agriculture can bring change to bleak situations such as villages that have no economic activity, but are rich in natural resources like land and water. I've seen agriculture change my family's life," she says.
Food production is also one of the most important sectors one could work in, she adds. "Agriculture is not seen as trendy, but the bottom line is that we all need food."
Changing perceptions
Leeko established Made with Rural when she realised that young South Africans were no longer interested in farming. Growing up in a village near Mahikeng in North West, she was accustomed to every household having a food garden or communal crop land that guaranteed food security for many families.
However, this changed as people in her community became too old to work and in time passed away. The generation that inherited their land did not want to farm and the land was left fallow.
Through her business, Leeko aims to change negative perceptions of farming. She believes that seeing evidence of new and successful farming businesses throughout the value chain will encourage more young people to work in the sector.
"This is how we'll capture young people's interest. They need to see that they can make money from farming," she says.
One of her focus areas is reviving failed government farming initiatives. She believes that the large number of failed farming projects in South Africa has contributed to negative perceptions about the industry.
"My thinking is that we should revisit the failed or struggling projects and find out why they failed, and help fix that, instead of continuing to fund more of the same [projects]," she says.
One of her goals is to encourage people to stop talking about 'agricultural projects'. According to Leeko, farmers are unlikely to succeed if they think they are only part of a project and rely on government handouts.
"South Africa doesn't need more farming projects. We need more successful agribusinesses and that's what these initiatives should be," she says.
New farmers also have to cultivate a mindset of running businesses. "I tell the farmers I work with to create business accounts for their farms that are separate from their personal accounts. Farmers must get into the habit of banking more of their earnings."
Access to markets
Using Made with Rural's contract growing and cluster farming model has helped established and new young farmers access markets successfully. According to the model, market-ready farmers who can be mentored are linked with corporate clients who want to establish procurement agreements with black farmers. Some of these farmers have, for example, signed supply contracts with fresh produce provider, Dew Crisp.
The other segment of her business focuses on new farmers who are not yet at a level where they can supply formal markets.
"We link these producers with programmes that can help them become better farmers by improving the quality [of what they produce] and their yields," Leeko says.
READ Marketing to SA's changing black middle-class consumers
These farmers supply informal markets in the townships where they live. This provides them with a regular income for living expenses as well as funds to invest in their farming businesses.
Although farmers need offset agreements for their produce, accessing a market is about more than signing a contact, she explains. New producers need advice on how to farm, where to farm, and which crops to plant.
"Many farmers I meet have 10ha of land, but they only produce on 3ha because they can't afford to expand and [install] infrastructure like irrigation."
Made with Rural guides these farmers in choosing the type of crops they should plant.
"Farmers can do better if they plant higher-value crops, and we encourage them to specialise instead of all growing the same thing. I believe that each farmer must become known for something."
This, she adds, will result in farmers becoming specialists and remaining in the industry.
Adding value
Leeko wants young people to realise that there is more to agriculture than primary production. There are many opportunities for value-adding through processing, but not enough farmers are doing this yet.
"Our farmers must start their own shops to sell their produce in various forms. In this way, poor people don't have to spend their money travelling to cities to buy food."
This, she argues, will keep and bring more money into townships and small rural towns in South Africa, reduce disinvestment in rural areas, and create more employment.

Transformation
Leeko is outspoken about the slow pace of transformation in the sector – and in some cases lack thereof – and how this is holding back young agribusiness entrepreneurs.
READ Finding a way forward for land reform in South Africa
Despite government having issued procurement codes and large retailers professing that they want to buy from black farmers, she says there is not enough evidence of this taking place.
"The empowerment of black farmers isn't anywhere near what it should be. [Black] farmers also don't want [retailers] to buy from them because they are under pressure to do so."
Leeko believes the solution lies in encouraging consumers to take a greater interest in where their food is sourced. "This is what I call conscious buying. Consumers, who are also taxpayers, contribute to these projects being established and they should insist that retailers buy from a more diverse group of farmers," she says.
Email Leeko Makoene at [email protected].
Issue Date: 19 August 2016