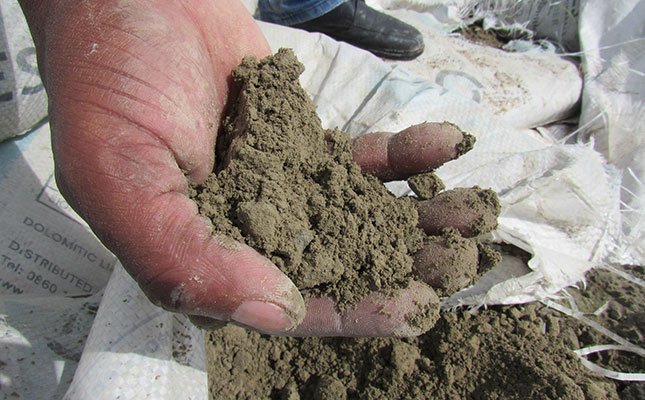 Luleka Mbete established LM Holdings in 2009 to help rural businesses gain access to entrepreneurship opportunities by linking them to resources.
She says it was her own struggle to obtain production financing in time for planting that inspired her to create alternative solutions for herself and other farmers facing similar challenges.
Her journey in farming started with her plan to establish a co-operative for sorghum farming on communal land in Willowvale, in the Amathole District Municipality in the Eastern Cape.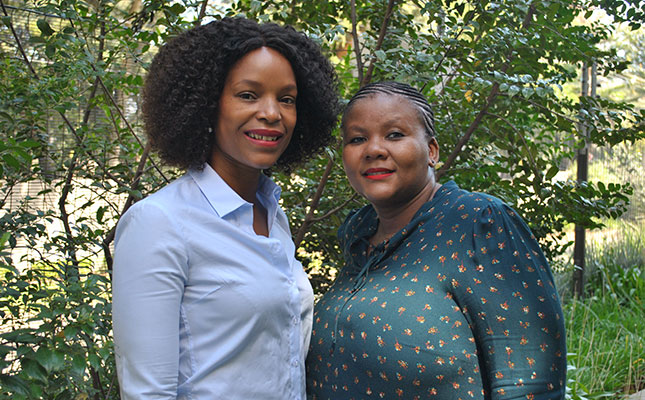 Through LM Holdings, she received a grant from the Development Bank of Southern Africa for fencing and an irrigation system. She also obtained funding support from the Mbhashe Municipality to build a dam, and her initial business plan was supported by the Eastern Cape Development Corporation (ECDC).
Unfortunately, the funds were often delayed and, ultimately, insufficient to get the project off the ground. In 2011, she abandoned the idea and left to pursue a career in the corporate world.
But her entrepreneurial spirit refused to settle into the comfortable and predictable life of being a salaried employee.
"In 2015, I left to start my own property business, and did some work in the petroleum industry. Eventually, in 2016, I found my way back to farming," she recalls.
A new start 
In June 2016, LM Holdings approached United National Breweries, a leading manufacturer of traditional African sorghum beer (umqombothi), with a proposal to become a BEE partner and also a beneficiary of the business's corporate social investment programme.
They reached an agreement in September 2016.
At the time, the brewery was owned by Diageo, a global alcoholic beverages company with a large collection of brands across spirits and beer categories, including Johnnie Walker, Crown Royal, J&B, Smirnoff, Captain Morgan and Guinness.
In her previous dealings with the ECDC, Mbete had come across the Nondobo Co-operative. The farmers who belonged to it also produced sorghum and ran a project similar to what Mbete had in mind. She approached the co-op and they decided to join forces to unlock the potential of unused communal land.
In November 2016, LM Holdings and Nondobo planted 100ha of sorghum for United National Breweries on communal land.
Nondobo provided the capital and access to equipment, and Mbete contributed inputs such as fertiliser and seed, as well as the transport and marketing agreement for the crop.
"The 2016/2017 year was filled with a plethora of challenges and lessons learnt, and LM Holdings has, as a result, gained invaluable experience. However, from the 100ha, we harvested less than 0,5ha/t due to inexperience," she says.
Pooling resources
According to Mbete, the lessons learnt from that first planting season convinced them that they needed to find more ongoing support.
The opportunity for this arose in the form of Diageo Empowerment Trust South Africa, which is committed to doing its part in transforming the South African liquor industry to create a more representative economic landscape.
The trust is involved in several transformation projects, including helping sorghum farmers gain access to venture capital and training programmes, partnering with budding entrepreneurs and providing capital for them, and recruiting black, and black women-owned, businesses to form part of their supply chain.
The trust has identified sorghum farmers in the Eastern Cape as its main beneficiaries, and the aim is to ultimately invest R70 million in sorghum farming initiatives over a five-year period while providing them with venture capital, equipment, training and mentorships.
These initiatives will help the farmers increase their sorghum yield, grow their businesses, and access new markets, such as the lucrative East African market.
Through the trust, Nondobo and LM Holdings were appointed the lead co-ops in partnership for sorghum development programmes in the Amathole District Municipality.
Accessing finance
Mbete says they currently work with 40 co-operatives on about 5 000ha of land in the Amathole district. The co-operatives are made up of 2ha to 3ha family-farmed plots, grouped together into 80ha to 400ha farming units, where each is managed by six directors chosen by these families.
"The directors work on the lands and oversee what's needed on the farm," she explains.
"They are trained on farm management. Through the partnership with the Diageo Empowerment Trust SA's sorghum development programme, communal farmers have been brought together in land aggregation clusters to strengthen the likelihood of achieving sustainable use of natural resources, job creation and inclusive economic growth."
The farmers will be placed in an incubation programme for five years. The social development investment to be made by the trust will provide the production grants for the first two seasons. Although Diageo no longer owns United National Breweries, the farmers will continue supplying the brewery with sorghum.
To help farmers obtain finance when the agreement with the trust comes to an end, LM Holdings is in the process of organising grant funding, explains the company's COO, Palesa Morake.
Value proposition
Morake, who looked after the implementation of projects at the Masisizane Fund for three years before partnering with Mbete, says her experience from working on farming projects in the Eastern Cape and Free State had motivated her to join Mbete's business as she understood the frustration that farmers and co-operatives experienced trying to access funding and other sources of support.
"Failed agri-empowerment projects have created the misconception that communal farmers are difficult and risky to work with, and this is a contributing factor to projects not being undertaken and land lying fallow in rural areas. Our mission is to debunk this myth by using the land aggregator model."
With this approach, decision-making, resources and profit are all shared.
Future plans
"In further commercialising some of the aspects of the business, we established LM Agribusiness to sell seed and fertiliser to our own farmers at a competitive rate," says Mbete.
"We've already successfully negotiated bulk discounts with input supply companies and have set up the farmers to have a mechanisation company, as we've realised that this is the biggest input cost."
But the project is not yet on stable ground; during the 2017/2018 season, they were unable to plant due to delayed funding approvals. And in the 2018/2019 season, due to drought, only 180ha out of a target of 1 000ha were planted.
"We're still in the process of restoring the soil," explains Mbete. "In some areas, the land we're farming on has been lying fallow and neglected for more than 10 years, and it's compacted. The drought is not helping to make the process easier."
Mbete adds that they would ultimately like to plant a winter and a summer crop to make sure the equipment they invested in is used throughout the year.
Phone Luleka Mbete on 072 029 1485.