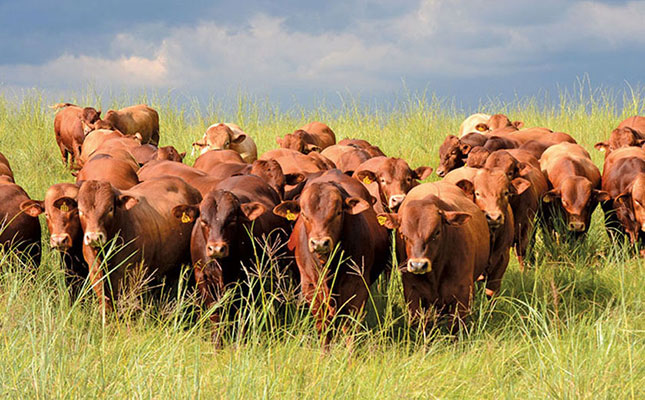 The agriculture sector has reacted with concern to Moody's Investors Service (Moody's) downgrading the Land and Agricultural Development Bank (Land Bank) to sub-investment grade.
In a statement released on Tuesday, Moody's said the downgrade came in light of South Africa's ongoing fiscal challenges.
Moody's assessment suggested that South Africa's government needed to be more selective in dispersing financial support to state-owned enterprises (SOEs), including the Land Bank.
The downgrade also reflected rising solvency pressures due to elevated credit risks, including high environmental risks relating to sustained droughts and increased frequency of disease outbreaks; low earnings and a modest capital cushion to the minimum required lending covenants; and its historically stable funding profile, which remained dependent on market funding in an environment where debt and capital markets were volatile, said the statement.
The prolonged period of uncertainty in appointing a permanent CEO, who would ensure sustained oversight of the bank's operations and strategic direction, was also a cause for concern, the statement said.
Responding to the announcement, Dr John Purchase, CEO of Agbiz, said: "We have noted the development with concern. Considering that the development finance in agriculture has been deteriorating, inclusive growth in the agriculture sector requires strong institutions."
Pierre Vercueil, Agri SA president, said the Land Bank was dependent on an open/free capital market, and the downgrade could result in scepticism from investors, which would negatively affect the bank's ability to provide financing for farmers.
"Agriculture development will result in all talk, but no [action]; there will be no development without financing. This could impact land reform projects and [the creation of] employment. We need more farmers on the ground, and that requires long-term financing and subsidised interest," he said.
However, Dawie Roodt, Efficient Group economist, said it was not all doom and gloom for the agriculture sector. While the downgrade resulted in the "cost of money" going up for the Land Bank, the current trend was that interest rates in the international market were coming down in general.
"This should be a wake-up call for South Africa to review its SOEs; it is expected that Moody's will downgrade the country's [sovereign credit] rating in February," he added.
The Land Bank said in a statement that it had taken note of Moody's observations and continued to engage its shareholder to explore the potential levels of support in the current fiscal conditions.
"The board has prioritised the filling of key leadership vacancies. The appointment of the CFO has been completed, with a start date of 3 February, and the recruitment of the CEO is at an advanced stage. This should provide leadership stability going forward."