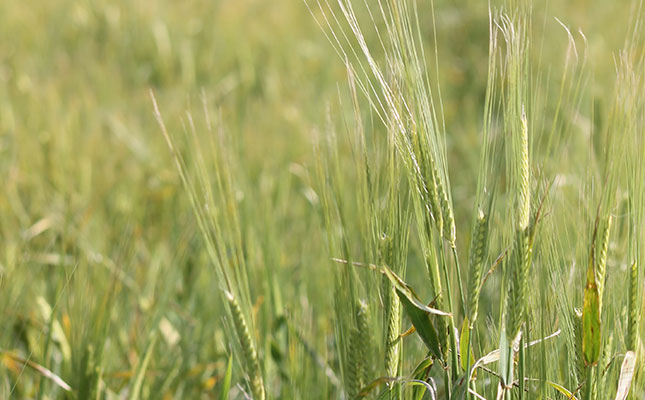 The craft beer industry in South Africa has doubled in size over the past five years and there are now more than 220 brands on retail shelves.
Although barley production has been increasing at an average rate of 7%/year, it is still below national demand, necessitating imports of between 60 000t and 120 000t a year, depending on domestic supply.
READ Researchers urged to get out into the field
Richard Krige, chairperson of the National Barley Industry Committee, said there was much potential to expand the barley industry in South Africa based on demand from South African Breweries (SAB), Heineken, and craft beer companies.
"Developments in cultivars producing the highly fermentable malt (HFM) made from barley required by the beer industry are also promising."
He said that in the past, HFM production had been problematic for South African producers, as the correct cultivars were unavailable.
READ Pioneering barley in the Swartland
"However, through the South African Barley Breeding Institute, better varieties have been bred to fulfil the demand for HFM. We've also increased yield per hectare from 2,7t to 3,4t."
Krige noted that SAB had committed to procure 475 000t of barley locally, of which 90 000t would be from the northern production regions and the rest from the Western Cape.
"However, the risk of planting barley in the [Western] Cape versus wheat is high because the latter can take rain during the harvest, while the quality of barley deteriorates to the point where it can't be used for beer. But spreading the production regions beyond the [Western] Cape helps to [reduce] the supply risk."
READ Hedging market and climate risks on a family wine farm
He said that while some beer companies did not have malting plants and had to import malted barley, many craft beer breweries were opting to erect small malters so that they could have control over the malting process and produce unique-tasting beers, based on the malting and roasting techniques they used.
The craft beer market share was still relatively small, accounting for only 0,7% of the total South African beer market in 2018, but it had doubled since 2014.
The value of the South African craft beer market is estimated at R1,4 billion, and is forecast to grow at more than 3% a year between 2019 and 2024.