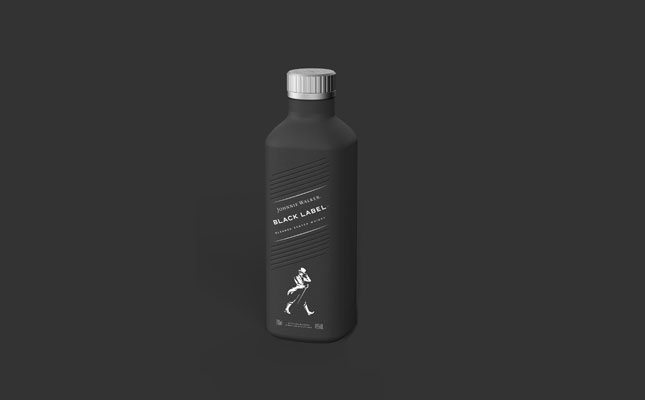 Top-selling Scotch whisky brand, Johnnie Walker, has announced that early in 2021 it intends to debut the first-ever 100% plastic-free paper-based spirits bottle.
Made entirely from sustainably sourced wood, the bottle was the result of the partnership between Pulpex and Diageo, which owns the Johnnie Walker brand, and Pilot Lite, an international venture management partner specialising in supporting innovation.
A statement by Diageo explained that Pulpex's scalable paper-based bottle met food safety standards and was expected to be fully recyclable in standard waste streams.
The paper-based bottle concept would hopefully be adopted by the world's beverages manufacturers as a sustainable alternative to commonly used plastic that had become a pollution problem globally.
According to Diageo, while glass, in which Johnnie Walker had long been bottled, was fully recyclable and considered a "fantastic product" by the company, the internationally iconic Johnnie Walker brand was an ideal launching pad to bring the paper-based bottle concept to the world's attention.
"To ensure that the technology can be used in every area of life, Pulpex has established a partner consortium of world-leading FMCG [fast-moving consumer goods] companies in non-competing categories, including Unilever and PepsiCo. [These partners] are each expecting to launch their own-branded paper bottles, based on Pulpex's design and technology, in 2021," the statement said.
Diageo said the paper-based spirits bottle will feature as a limited release Johnnie Walker single variant and that the price would be "competitive within the Johnnie Walker portfolio".