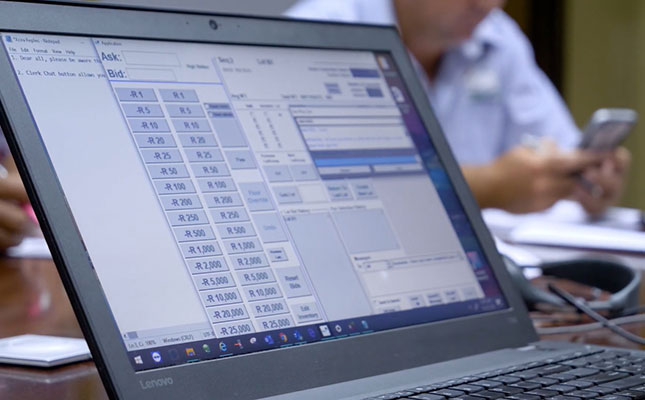 While digital auctions are not new to the industry, the recent outbreak of foot-and-mouth disease and subsequent ban on 'open-cry' auctions, forced role players to search for alternative solutions to preserve the transparent price-making nature of auctions.
This was according to Dr Cobus Oberholster, general manager of livestock, properties and auctioneering at BKB.
In an interview with Farmer's Weekly, he said the coronavirus disease (COVID-19) pandemic and resultant restrictions on auctions had added to the urgency to find an alternative.
This led to a significant increase in the number of farmers who preferred digital auctions.
Oberholster ascribed this to, among other reasons, the threat of an auction being banned at short notice. He said, although the traditional open-cry auctions would remain a part of the livestock industry, in future strict protocols, as set out by the authorities, would have to be implemented when these events were held.
"However, digital auctions will grow exponentially; within the next two to three years, the major proportion of animals in South Africa will be sold via such auctions. There are just too many factors forcing the industry in this direction."
The market forces propelling the industry towards digital auctions included increasing costs, accessibility from virtually all over the world, and cutting down on travelling expenses to and from auctions.
Digital auctions also significantly reduced the stress levels of animals to be auctioned. Commercial, as well as stud, animals had been successfully put up for sale via digital platforms, he said.
According to Oberholster, in term of the numbers, stud auctions constituted a small component of the total value of animals that were being sold digitally.
"I foresee the commercial sector showing the biggest increase in digital auctioneering. Auctions remain the most transparent price-making mechanism, and digital auctions offer commercial farmers this opportunity in a very convenient and cost-effective way."