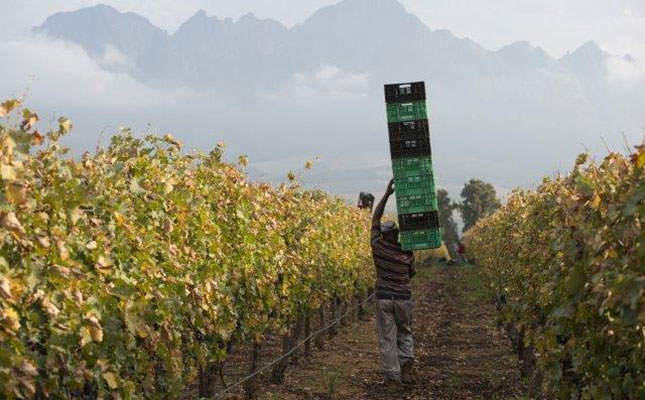 The positive performance of the agriculture industry in South Africa, as indicated by current economic data, should persist throughout 2020.
However, employment trends may not follow their typical trajectory in response to this "booming production", amid the COVID-19 pandemic.
READ 'Never give up on your farming dreams' – SA's top dairy producer
The seasonal labour component of the agricultural labour force could be the hardest hit during the year, according to Wandile Sihlobo, chief economist at Agbiz.
He said South Africa's most recent agricultural economic data reaffirmed Agbiz's view that this would be a recovery year for the sector, following two consecutive years of decline.
Data released recently showed that the gross value added (GVA) figures for agriculture expanded 27,8% quarter-on-quarter, on a seasonally-adjusted and annualised basis, for the first quarter of the year.
"From a field crops perspective, South Africa currently expects its second-largest grain harvest on record, for the 2019/2020 production season.
The latest projections for the 2019/2020 maize, sunflower seed, and soya bean harvests point to increases of 38% year-on year [y/y], 13% y/y and 8% y/y, which are equivalent to output levels of 15,5 million tons, 765 960t, and 1,3 million tons, respectively," he said.
"There is also a broad recovery in the production of deciduous fruit, with the 2020 apple and pear production up 5% y/y and 1% y/y, respectively."
READ Agriculture does interest the youth
Nevertheless, Sihlobo said employment data for the second quarter of the year might not reflect the recovery experienced in these crop industries.
The social-distancing regulations introduced at the end of March to prevent the spread of the pandemic could mean that farmers and agribusinesses may not increase employment, especially of seasonal labourers.
Farmers could resort to increasing the working hours of trained staff members to minimise exposure and compensate for a reduced workforce.
Jahni de Villiers, Agri SA's policy head for labour and development, said the impact of the lockdown on employment would be reflected in the second quarter employment statistics from Statistics South Africa.
"We expect job losses, but we hope that the assistance given to employers through the [Unemployment Insurance Fund or Temporary Employer/Employee Relief Scheme] would have helped to somewhat lessen the blow.
In terms of regulations to prevent the spread of COVID-19, she said: "There isn't a set number of people [who] can work per hectare. The regulations [state that] people need to be spaced 1,5m apart, or have a physical barrier between them if they are not able to be spaced 1,5m apart. Furthermore, we know that employers are innovating by dividing workers into smaller teams to ensure that if a COVID-19 case [is reported], the risk can be mitigated in the workplace."