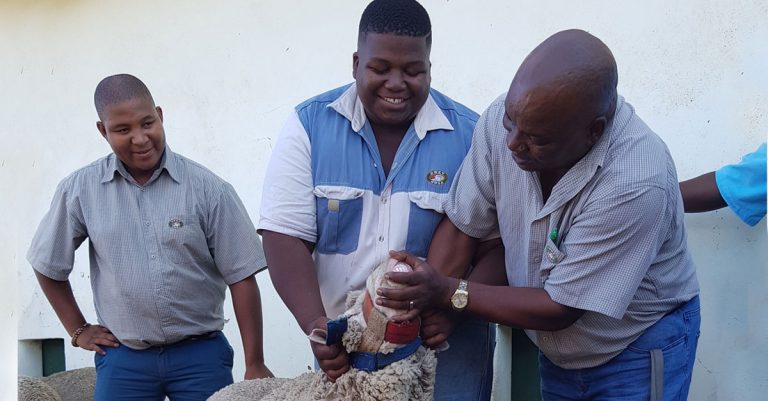 Ethical Trade Norway has teamed up with the local organised wool community to help South African woolgrowers farm more sustainably and environmentally friendly.
The Eastern Cape Upliftment, Empowerment and Sustainability Project (ECUES) aims to contribute to "decent work and prosperity of workers and smallholder farmers", said Leon de Beer, general manager of the National Wool Growers' Association (NWGA).
"The upliftment of women is particularly important for Norway, and therefore we are specifically targeting women in agriculture. We aim to improve our communal farmers' farming operations by focussing on issues such as training and mentorship."
Ten wool farming communities in the Joe Gqabi and OR Tambo District Municipalities were identified as the beneficiaries of a pilot project.
"Once we have sorted out all of the problems and know how to focus our training, we will roll it out to the broader region," De Beer said.
Funding obtained with the assistance of Fulirex, a South African NGO, enabled the industry to employ two production advisors, Sibusiso Ndwanya and Phumlani Sawula.
"They were previously in our [NWGA] employ, but their contracts came to an end. However, thanks to this project we were able to broaden our capacity once more," De Beer said.
"Besides the practical farming issues, we also want to help the organisational structures in these communities to organise themselves better. Therefore, we will also be training them on the responsibilities of different roles within an organised farmer's union. And we will help them organise regular meetings and elections."
Cape Wools SA (CWSA) would also be involved in the project and had already provided [tablets] to NWGA production advisors to conduct assessments at shearing sheds, and to cover practices relating to animal welfare, shearing, handling, general grazing and veld awareness.
"The Sustainable Cape Wools Standard (SCWS) has been adapted for emerging farmers to gain equal market access by delivering a wool clip that is in demand," De Beer said.
"In essence we want our communal wool growers to function on the same high level as commercial wool growers."
The industry is also working hard to develop and update shearers' skills within communal areas.
The shearing season for communal farmers runs from September to December. The NWGA wants to train 300 new shearers before December, according to De Beer.
The NWGA's shearer's course material is registered through the South African Qualifications Authority (SAQA) and takes two weeks to complete. "We can accommodate between six and eight shearers at a time," De Beer said.
Though the participants for this cycle have already been identified, De Beer said any one who was interested in becoming a shearer could contact Isak Kloppers at the NWGA's Bloemfontein office on 051 447 3023.