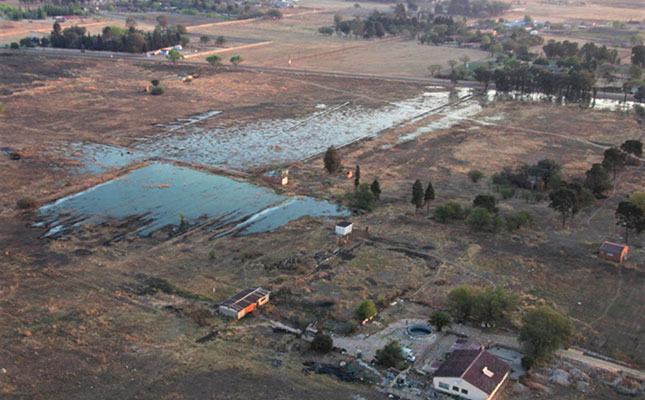 It is hoped that a recent High Court judgement will ensure that municipal wastewater treatment works cease polluting nearby freshwater and land resources.
This was according to water resource management expert, Dr Anthony Turton, who said that around 60% of the country's municipal wastewater treatment works were currently significantly or entirely ineffective.
Turton was responding to news that the Mahikeng High Court in North West had recently ordered the Dr Ruth Segomotsi Mompati District Municipality to take all necessary steps to stop raw sewage overflowing from the municipality's plant onto a nearby farm, and into the Harts River and the Blespruit tributary.
A statement by South Africa's Department of Water and Sanitation (DWS) said the department had, since 2015, been trying to get the municipality to rehabilitate and upgrade its plant to effectively process raw sewage.
The municipality's failure to respond to the DWS's efforts, or to implement the required actions, had prompted the department to approach the Mahikeng High Court earlier this year for an order compelling the municipality to act.
According to the DWS's statement, Judge Tebogo Djadje, who presided over the matter, ordered the municipality to urgently implement measures to prevent this ongoing pollution, and also to rehabilitate areas that were already polluted.
Turton said it was good that South Africa's courts were acknowledging the "massive and dire" problem of municipal wastewater treatment works' pollution of freshwater and land resources.
"Unfortunately, until South Africa's legal system starts holding government officials personally liable for mismanagement, instead of suspending them on full pay for long periods of time, I don't see many municipalities suddenly jumping to fix their wastewater treatment works," he said.
Also commenting on Djadje's judgment, Janse Rabie, head of Agri SA's Natural Resources Centre of Excellence, said the organisation was "extremely pleased" that the DWS's current leadership was fulfilling its commitment to take action against municipalities who were "blatantly" disregarding South Africa's laws.
"Unfortunately, [pollution from municipal wastewater treatment works] is a major issue throughout South Africa. […] sampling and analyses indicate that the greatest contributor to freshwater pollution is, by far, municipal wastewater treatment works. It is just unfortunate that the matter has taken so long to resolve, and that government had to resort to the courts, at taxpayers' expense, to resolve it."
He added that he hoped that the DWS would start taking similar legal action against other municipalities, and even against particular municipal officials.