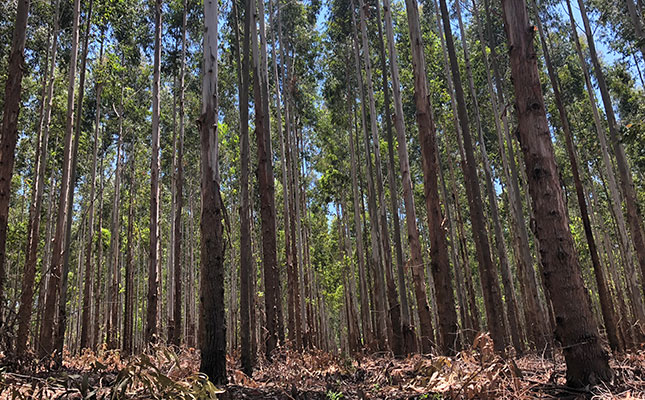 South Africa's graphic paper value chain has expressed uncertainty about the future, as well as local demand as the economy gradually reopens from the hard lockdown to contain the coronavirus disease (COVID-19) pandemic.
However, even with a number of major print media companies having ceased operations, and others temporarily halting operations during the national lockdown period, the country's paper value chain has many alternative products and markets to graphic paper.
Jane Molony, executive director of the Paper Manufacturers' Association of South Africa (PAMSA), said the pandemic and resultant global lockdowns, including in South Africa, had followed a period of national and international over-capacity of pulp, paper and waste paper. Prices for these products had, therefore, been "soft".
"It is good to know that although the future is uncertain, our sector was at least considered part of the essential services during […] the COVID-19 lockdown. Never before has toilet paper enjoyed such publicity [with regard to] the value and scarcity of this ordinarily mundane item," she said.
Michael Peter, forestry co-ordinator for the Public Private Growth Initiative and executive director of Forestry South Africa (FSA), told Farmer's Weekly that the country's forestry industry, which grows some of its trees for graphic paper manufacturing, was fortunate to have been able to continue operating throughout the national lockdown.
"This being said, there was certainly an impact on paper production and [this] did pass upstream to timber growers until we were able to get agreement on the revised regulations that paper and all sawmilling and board products could also resume production. Fortunately, however, several [forestry] growers who were initially affected by the closure of paper mills for a period during the lockdown, were able to find alternative domestic and export markets for some of their timber."
He added that uncertainty remained about the future demand for graphic paper post-lockdown. Although a number of print publications had been forced to permanently shut down due to the economic impact of the lockdown, among other factors, the likelihood existed of new companies eventually filling the vacuum left by these publications.
"Timber growers are fortunate in that other markets exist for their timber. So, even if the demand for graphic paper remains low for some time, the impact won't be as acute for timber growers. For other paper products, such as those used in packaging and tissue [production], there has been a massive spike in demand brought about by the [COVID-19] crisis," said Peter.
In Sappi Limited's financial results statement for the first half-year ended 31 March 2020, Steve Binnie, CEO of the company, said that during the last few weeks of this period, his company had begun to receive "significant cancellations of DP [dissolving pulp] and graphic paper orders scheduled to be delivered in the third quarter, and new orders for both product categories slowed considerably".
"[Sappi's] packaging and speciality [paper] segment continues to grow and, with much of our volumes sold into the food and hygiene sectors, [it] should be more resilient during the crisis," he said.