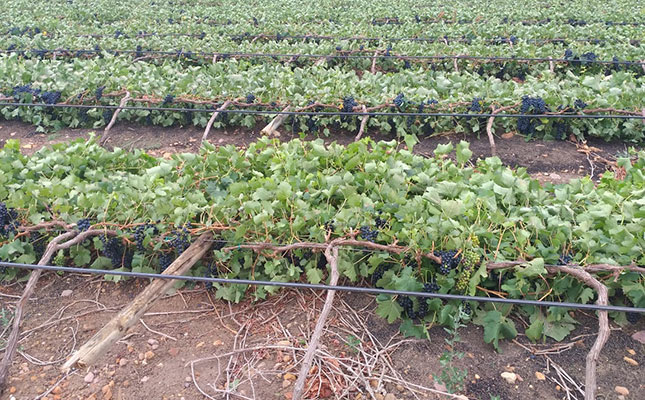 A Stellenbosch wine estate is faced with thousands of rands' worth of damages after a strong southeaster wind nearly ruined an entire vineyard block over the weekend.
According to L'Ré Burger, winemaker at Stellenzicht Wines just outside Stellenbosch, about 1ha of a 1,5ha vineyard block planted with "an old Distell clone" vine suffered wind damage.
READ FAO declares 2020 International Year of Plant Health
"Fortunately, the grapes and the foliage suffered no damage. We temporarily re-aired the vineyard so that we can still harvest the grapes."
According to Nico Nortjé, viticulturist at Stellenzicht Wines, the line posts of the vineyard had snapped as a result of the strong wind, with gusts up to 70km/hour recorded.
While no exact figures were available yet, Nortjé said he expected the cost of repairs, as well as the temporary solution that had to be introduced, to amount to thousands of rand.
Table grape harvesting in South Africa's late table grape region, the Hex River Valley, also had to be delayed due to the unseasonal rain that hit the region over the weekend.
READ Organic winemaking: where nature sets the pace
Clayton Swart, communications manager at the South African Table Grape Industry, explained that the unseasonal rain had several consequences, such as delays in packing, the need to spray for botrytis, and regular scouting for damaged fruit.
According to Swart, the potential impact of the rain was limited only to the grapes that were ready for harvesting at the time.
"Most of this region's early and more sensitive cultivars have already been harvested, keeping in mind that the season started a week earlier. Producers have also placed grapes under plastic [sheeting] for protection."
Fortunately, the rain in the Hex River Valley was not accompanied by strong wind similar to that which lashed the Cape Peninsula over the same weekend, he said.