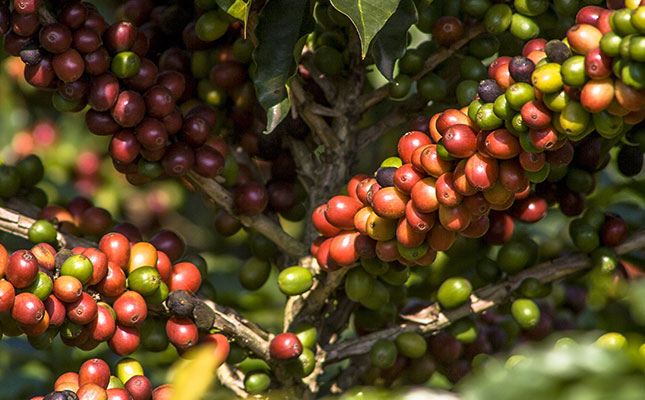 To allay the fears of coffee farmers in South America, the focus of the second conference of the Coffee Producers' Forum would be on the current low prices of the commodity.
The conference was due to be held on 10 and 11 July in Campinas, São Paulo, Brazil.
According to Vansula Nogueira, one of the organisers of the forum, the main objective of the conference was to explore ways to improve the economic sustainability of coffee producers in the main production areas across the region.
Since the previous conference in 2017, prices of coffee had fallen substantially.
"We need to discuss alternatives to improve income for farmers," she said.
Coffee prices on the ICE commodities exchange in New York reached a 12-year low in May this year at US86c/lb (about R26/1kg).
A statement by the forum outlined the major challenges faced by growers, such as economic sustainability, farming levels, price volatility on international markets, the increasing demand for more than 50 million bags over the next 10 to 15 years, and climate adversity.
At the 2019 conference, coffee-growing nations in the region will discuss common interest in this regard, such as the revenue generated by coffee growers, environmental issues, as well as ensuring the sustainability of the industry.
"All this so that more than 25 million families who grow beans and create the drink that satisfies the most diverse tastes around the world can keep growth and quality scaling [on track]," the statement said.
While prices had risen slightly over the past month, farmers were still concerned that this increase would be unsustainable.
Jose Marcos Magalhaes, head of the Minasul co-operative in Brazil and the country's national coffee council, said one of the issues that needed to be addressed was the way in which crops were sold by farmers.
Magalhaes emphasised that the use of technology to "facilitate and speed up sales" needed to be discussed.
Coffee producers in some countries had also said that finding ways to control the flow of coffee from producing countries to the main consuming centres needed to be examined. However, consensus regarding this issue could not be reached as Brazil opposed the move.