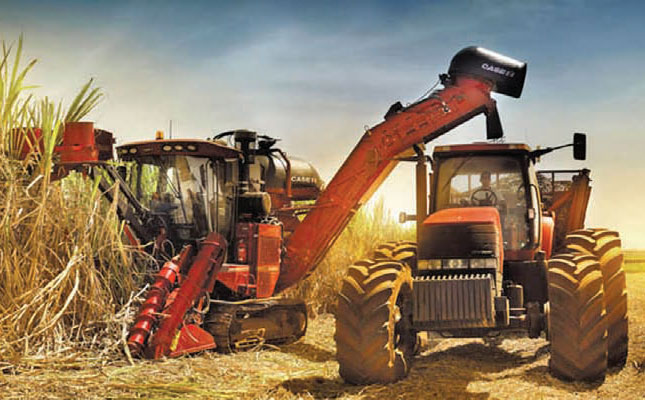 Innovation has prompted huge shifts in Brazil's rural economy, with sugar cane seeing some of the biggest and most important changes.
Brazil is the world's largest sugar producer, with 630 million tons produced in the 2016/2017 season, up from the 594 million tons produced the previous season.
The area of land planted to sugar cane has also increased to nine million hectares, a 69% increase since 2005.
The sugar industry also produces 27% of the world's ethanol. Vehicles that can run on any proportion of petrol and ethanol were introduced in Brazil in 2003, and had a 94% share of the new car and bakkie market by 2013.
No longer is sugar cane production a gruelling labour-intensive process contributing to soil erosion and pollution. The vast majority of the country's cane is harvested mechanically. Leaves, once simply burnt, are now used to co-generate electricity.
It's predicted that by 2020, this fuel source could provide up to 20% of Brazil's power needs.
Government policy
Government policy aimed at promoting sustainability has driven mechanisation. Legislation mandates that all cane grown on land with a gradient below 12° has to be mechanically harvested.
In Sao Paulo, the country's top sugar producing region, 95% of sugar cane is already harvested this way. Brazilian sugar cane farms consist of vast plantations,
often in remote locations.
Training workers is not always easy, but a governmentbacked scheme, in partnership with Case IH, uses a harvester simulator, similar to the flight simulators used to train airline pilots, to help operators acquire the required skills for improved productivity.
Leading supplier
Case IH is the leading supplier of cane harvesters in Brazil. The machines cut along the lines of cane plants, strip and separate the leaves and chop the cane into billets of equal length. This is done at a rate of up to 100t/h.
The leaves blown onto the ground are collected by balers and used to produce energy.
The beneficial effects of mechanisation are clear after just a few years, and is making sugar cane farming more profitable and sustainable.
No longer burning cane waste has reduced the emission of harmful gases, including carbon monoxide, nitrogen dioxide, sulphur oxides and methane, as well as high levels of particulates.
More attention is also being paid to the damage caused to the soil by the compaction caused by heavy equipment, and systems are being put in place to regulate the traffic in the field and confine it to specified lanes.
Better maintenance of the soil profile results in faster growing and more productive cane.
Joe Spencer is the mechanisation editor of Farmer's Weekly.