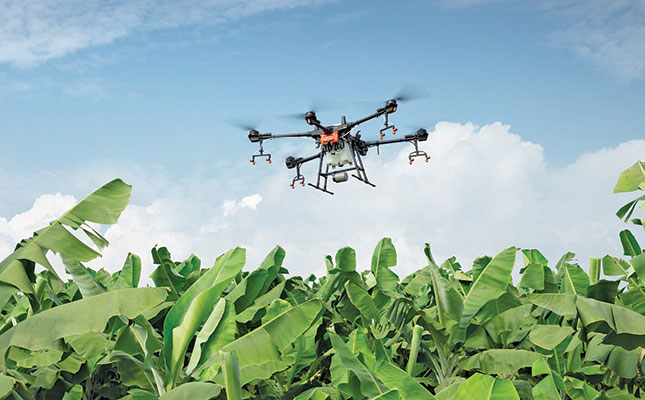 The 2020 LAMMA Show took place in Birmingham in the UK on 7 and 8 January. Among the displays were the winners of this year's online and future innovation categories, both of which provide software solutions to challenges facing farmers worldwide.
Innovative feed system
In the Online Innovation category, the Emily Feed System was awarded gold. The program, which can be downloaded onto a farmer's smartphone, has been developed to make daily calculations in livestock feeding easier.
It can be applied to almost any group of animals and used with a wide range of mixing and feeding equipment. According to Emily, the feed system saves time, does not require a farmer to change his or her current feed system, and is accurate and adaptable.
The app enables the farmer to record the number of animals in a herd/flock and the ingredients used in their rations. It then calculates the amount of feed needed for the herd or flock.
Although the app provides a list of default ingredients, the farmer can add to the list, and create separate 'ration' entries for each herd or flock.
When the quantity of ingredients needed for each ration is inserted, the app calculates how much of each ingredient is needed to mix the feed accurately.
Depending on the equipment used to distribute feed, the app calculates how many rounds it will take to feed all the animals in the herd/flock.
This is based on the number of animals, the quantity of feed that each animal requires, and the size of the feed mixer or wagon.
Plant analysis
Drone Ag's Skippy Scout won gold in the Future Innovation category. According to the judges, the app "is a practical and cost-effective method for assessing weeds and disease levels throughout an arable crop, providing farmers with an immediate and readily accessible analysed view of each field".
The software flies a farmer's drone over the crops and, at multiple points, controls its descent to 2m above the crop, photographs the plants, and uploads the data to the mobile app.
The farmer can view the images and focus on individual plants. The software also indicates crop cover, weed cover and nutrient deficiencies, enabling the farmer to respond rapidly to any pest, weed or disease threat.
By targeting specific problem areas, a farmer can also save money on input costs such as herbicides.