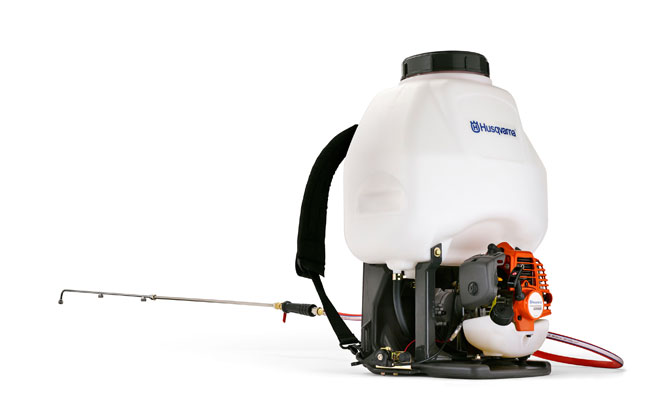 The motorised Husqvarna 325S25 sprayer is revolutionising the agricultural, forestry and garden sectors with its rugged durability, reduced downtime and versatility.
The 325S25 delivers a consistent spray pressure that cannot be matched by a manual pump, where operator fatigue and other factors reduce efficacy and productivity.
Droplet size can be adjusted by varying the pressure of the sprayer: a higher pressure reduces droplet size, while a lower pressure increases it.
To meet the growing demand for motorised spraying, Husqvarna has added two more models to its South African line-up: the 321S15 and 321S25.
Both are manufactured of high-quality materials such as a brass pump with plated pistons and a stainless steel spray lance, resulting in long product life and low service cost.
The sprayer has the ability to satisfy a wide array of users and applications.  It's a powerful sprayer with a large mixture tank making it well-suited to plant care work in Africa.
Other useful features include a convenient, transparent water tank, ventilated back padding on the harness, and broad shoulder straps for maximum support.
As well as ergonomics and power combine to make this backpack sprayer an efficient plant care partner.
The harness material is waterproof, allowing it to be cleaned with ease.
Commercial operations will benefit from increased output due to improved operator speed
For full product details, visit www.husqvarna.co.za.