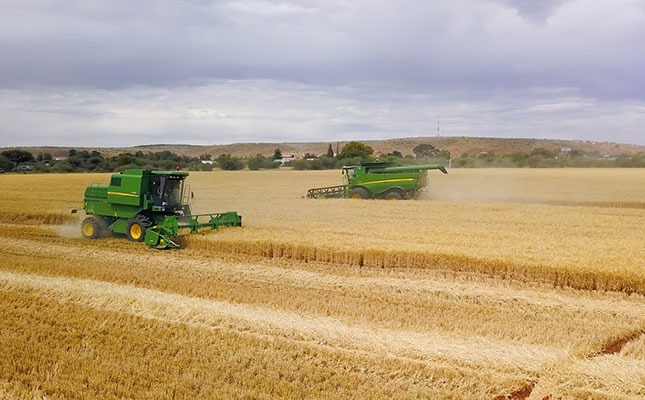 The John Deere SMART campaign is a bold initiative to raise Africa's agricultural productivity by helping new era farmers mechanise, improve yield and increase profitability.
Its name stands for Solutions for farmers, Mechanisation for higher yield, Access to finance, Reliability for lower costs, and Technology and training.
At the same time, the campaign is assisting governments and their partners to create jobs and lift citizens out of poverty through the establishment of vibrant mechanisation businesses.
Benefits
Under the SMART programme, tractors supplied by John Deere are equipped with a telematics device from JDTelelink. This enables a farmer, via an app, to:
track work completed as well as other activities involving the tractor;
track the operator to get accurate data for the best utilisation of contracting services, thereby improving service quality;
track and manage maintenance;
maintain records for improved fleet management and planning.
Under the SMART model, customers gain access to flexible and affordable financial solutions to buy the company's farming equipment through John Deere Financial.
In addition, the SMART campaign provides farmers with after-sales service through its
extensive dealer network.
This means that upon acquisition of a John Deere machine, the operator is trained on its use to ensure optimal productivity. Included is information on the daily checks and maintenance required.
In short, the dealer network provides the support that farmers need to keep their machines
operating at peak performance.
John Deere invests heavily in the availability and seamless delivery of parts through its
dealers and service touchpoints.
To this end, it recently introduced PartsCatalog.Deere.com, an easy-to-use online platform where customers can search and identify part numbers linked to their equipment's serial numbers.
This enables a part to be found quickly and reliably, and minimises the chance of
ordering the wrong part.
Customised solutions
John Deere's equipment is built to withstand Africa's tough and demanding farming conditions. Based on country-specific needs, the company and its independent dealer network recommend the appropriate equipment solutions for land preparation, seeding
and crop maintenance through to harvesting and haulage.
A golden thread of quality and professionalism runs through John Deere's mechanisation
offering. Key aspects of this are:
Reliability: The company's machines are renowned for their build quality and dependability under harsh working conditions.
Fuel efficiency: John Deere uses cutting-edge technology that ensures a balance
between high performance and excellent fuel efficiency.
Operator comfort: Every aspect of the operator space layout is engineered to ensure long, safe, productive hours in the field.
Training
'Tell me and I'll forget. Show me and I'll remember. Involve me and I'll understand'. John Deere understands this adage well, and applies the message in its SMART programme.
The company uses hands-on training to teach operators how to handle John Deere equipment, and to equip mechanisation service contractors with the skills they need to run their businesses smoothly and profitably.
JDTelelink is a registered trademark of John Deere.
Phone John Deere on 011 437 2600.