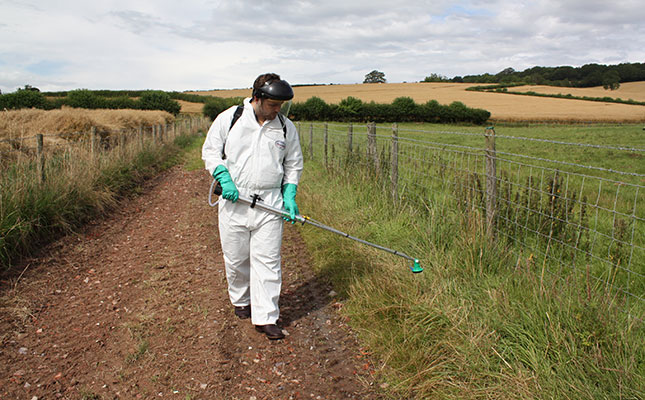 Its equipment, which ranges from simple, effective knapsack sprayers to advanced GPS-guided broadcast sprayers, is used in many agri industries, including crop, livestock and poultry production, in horticulture, on game farms, and for pest control.
Multispray products are also used to irrigate turf and in domestic applications.
Available during lockdown!
As a designated supplier to agriculture, Multispray is permitted to sell equipment to clients throughout the lockdown.
To place an order, phone or send a message via WhatsApp on 076 162 0368. Your order can be collected the following day between 10am and 12pm.
Multispray is a direct importer of all Teejet, Micron, Hydro and Flojet products.
Expert advice to every client
Multispray has been servicing the agricultural industry for 66 years, and its current staff have over 150 years' collective experience. Backed by this in-depth knowledge, they can offer clients expert assistance with off-the-shelf products or customised sprayers for specific requirements.
Proven Multispray products
Electrafan: A range of air-assisted, spinning disc sprayers for low- and ultra-low volume application of insecticides and fungicides. These are ideal for an environment with no natural air movement.
Herbi 4: A handheld spinning disc sprayer for controlled droplet application of herbicide. The Herbi 4 can deliver large droplets to minimise risk of spray drift or operator exposure.
Microwipe: This handheld weed wiper is ideal for spot application of systemic herbicide.
The weedball: A windproof, non-spray, liquid system, the Weedball can be used to be used to apply herbicide without affecting adjacent crops.
The weedstick+: This handheld, precision device enables an operator to apply herbicide selectively to individual weeds.
Ulva+: Specially designed for the smallholder, the Ulva+ is a handheld controlled droplet sprayer for very low-volume and ultra-low-volume application of insecticide and fungicide.
Visit multispray.com,  e-mail Bravan Sam at [email protected], or phone 076 162 0368.