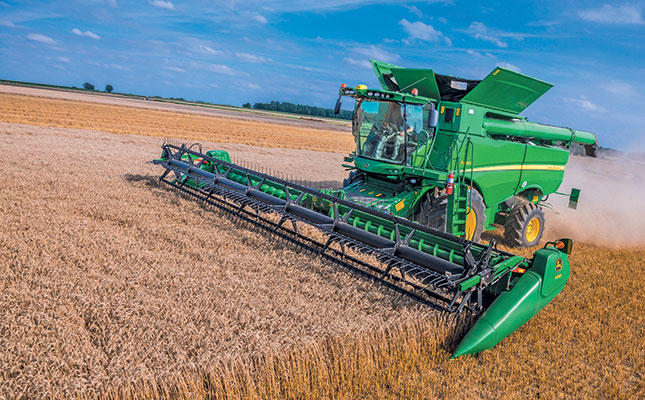 John Deere's four new S700- Series rotary combines feature enhancements to the company's previous models that optimise and automate harvesting operations for both coarse and small grains, according to John Deere's European combines product manager, Carsten Heftrig.
"We've increased the overall intelligence of the combines by automating more adjustments and calibration tasks. We've also improved the lifetime durability and productivity of our front-end equipment to create a high-performance harvesting solution unlike any other on the market today," he said.
The Integrated Combine Adjustment (ICA2), part of the new combine Advisor Package, optimises settings such as throughput, grain quality and losses, and cleanliness of the sample.
It changes the threshing and cleaning settings automatically to maintain the pre-selected output at a consistent level, irrespective of harvesting conditions.
According to a study conducted by the University of Göttingen in Germany, the ICA2 improves utilisation of the combine's built- in capacity by an average of 20%.
ActiveVision (smart) cameras, which are integrated in the ICA2, provide the operator with a view of the tailings and clean grain elevators via the cab display.
The system constantly analyses the information from the cameras and loss sensors to ensure optimal threshing, separating and cleaning performance based on the operator's preset targets.
To complement the existing 600R-Series and 600X-Series combine headers, John Deere is also introducing the new 700PF-Series Premium Flow headers with cutting widths from 6,7m to 12,2m.
These are equipped with high-capacity 760mm diameter augers for handling larger volumes.
Joe Spencer is the mechanisation editor of Farmer's Weekly.