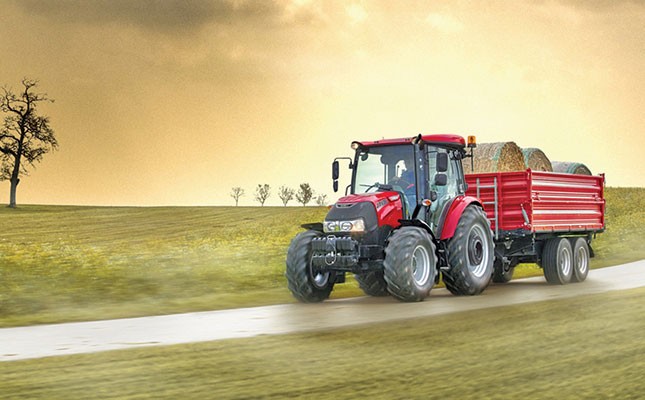 The models on display on Case IH's stand at the Izmir AgroExpo 2020, which took place in Turkey in February, included a wide product range developed to fulfil the different needs and expectations of farmers and help them manage their operations efficiently as well as
significantly increase their yields.
JXE-Series
Case IH said in a statement that its JXE-Series tractors, which were introduced for the first
time at the event, represented the manufacturer's medium segment offering as a combination of high performance and high quality.
The new series comprises two models, the JX55E and JX65E. These tractors, according to
Case IH, "are ready to fulfil all the expectations of farmers".
The tractors have powerful yet efficient 41kW or 48kW engines, an eight forward-eight reverse transmission, a strong and reliable hydraulic system, ideal dimensions, and
ergonomic controls to deliver an exceptional driving experience.
Proguide series
Another product attracting attention on the Case IH stand this year was the Case IH
ProGuide, the first tractor series available in Turkey to feature a local automatic steering system.
With satellite-supported automatic steering systems, these tractors are offered to farmers
in 67kW and 82kW versions. The automatic steering system is offered as a factory-fitted
feature, enabling operation with 2,5cm accuracy to reduce operating costs by eliminating
waste of agricultural inputs such as seeds, pesticides, fertilisers and fuel.
The Case IH ProGuide also has benefits in terms of spare parts financing and maintenance opportunities, as its technology is produced in Turkey and is fitted to the tractor during factory production.