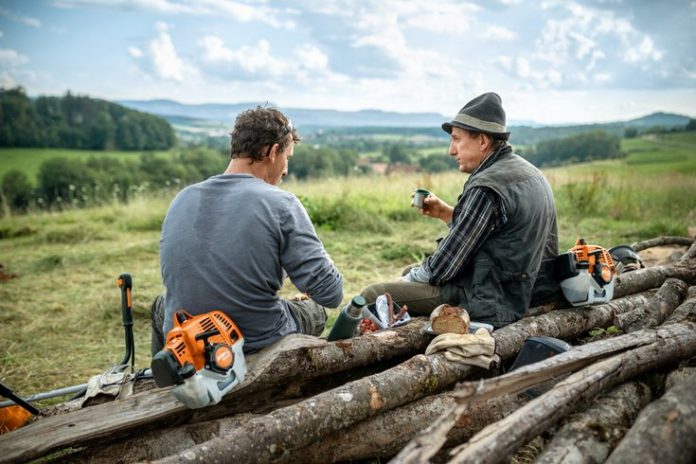 Stihl is internationally renowned for its superior quality, durable handheld power tools. One of the latest focus areas for the company has been the development of products tough enough for the extreme working conditions of emerging markets such as Africa.
This has resulted in the release of the 230 range, also known as the farmers' range, as each of these rugged tools has been designed with the farming environment in mind.
All are robust, easy to operate and powerful. Importantly, they are simple to maintain, with
spares being interchangeable amongst all units in the range.
This means that even in remote, rural locations, the tools can be serviced without trouble
or delay, and by one person.
FS 235 brushcutter
For tackling dense undergrowth, thick grass, weeds and other overgrown vegetation, few brushcutters can match the FS 235. Although high-powered at 1,55kW, the model weighs
less than 7kg, making it ideal for long periods of use. It is also economical, achieving its impressive mowing performance with low fuel consumption.
The FS 235 saves money by being simple to maintain: the air filter housing can be
opened quickly and easily to change the filter paper, and the spark plug is readily
accessible for changing.
BT 230 one-man auger
Fencing and pitting, tasks common to most farming operations, are made easy with the BT 230.
This machine is powerful and robust enough to penetrate the hardest, most compacted soil, drilling holes up to 30cm deep with ease.
The two-stroke engine is simple, robust and cost-effective, and is protected on all sides by a sturdy support frame to withstand the rigours of a tough working environment. Despite all these features, the auger is lightweight for easy handling.
Thanks to the use of market standard components, a wide range of industry-standard auger bits can be fitted to the frame.
WP 230 water pump
The WP 230 model delivers a high vertical and horizontal pumping capacity of up to 250ℓ/min, with a flow height up of to 8m and a pumping height of up to 27m. A standard filter cage protects the tool against the intake of large particles, and high-quality clamps allow for easy hose assembly.
As with the rest of the range, the BC 230 has been developed with farmers' needs in mind;
the cultivator is equipped with rotating, long-life, 250mm blades that make light work of
cultivating soil.
The machine features an ergonomic handle for maximum comfort during
long periods of work and to protect the tool from dirt when laying it on the ground.
At the forefront
Founded in 1926, Stihl has developed well over 1 000 patents and registered designs. The
company has over 35 000 dealers in more than 160 countries. The 230 and 235 ranges are
backed by decades of research and development, resulting in machines that deliver exceptional performance under the most demanding conditions.
Visit stihl.co.za to locate the dealer nearest to you.