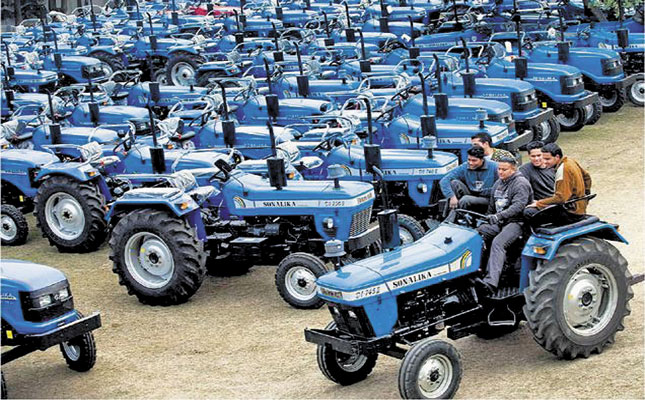 Tractor sales in India for 2017 are expected to reach 580 000 units, an improvement on recent years, and almost back to the record year of 2013/2014, when more than 600 000 were sold.
To put this into perspective, an average of 6 000 tractors are sold in South Africa annually, and 7 000 is regarded as a good year.
Sonalika
To cope with the rising demand for tractors in India, and the increasing number exported to world markets, Sonalika International Tractors has embarked on an ambitious programme to increase production at its Hoshiarpur plant in Punjab to 300 000 units a year.
This means that it would be technically possible for a new tractor to roll off the assembly line every two minutes! The plant covers 35ha, and the expansion will entail a significant increase in staff.
Sonalika tractors are sold in South Africa by Argo under the Landini Solis label. The range includes the Solis 20 (13kW), used mainly by vegetable farmers, the Solis 50 (35kW), the Solis 60 (46kW) and the Solis 90 (65kW).
Mahindra & Mahindra
The Mahindra tractor brand dates back to 1963, when Mahindra & Mahindra formed a joint venture with International Harvester to manufacture tractors for the Indian market.
The original Mahindra B275 was almost identical to the British-built IH B275, which was built at the International Harvester factory in Doncaster in the UK.
Mahindra currently sells about 85 000 tractors a year, and has a major presence in
North America.
It also has an expanded farm machinery product portfolio through the recent acquisition of Finnish combine harvester manufacturer, Sampo Rosenlew, and Turkish implement maker, Hisarlar, as well as a partnership with Mitsubishi Heavy Industries, which has been named the Mitsubishi Mahindra Agricultural Company.
The plan is for farm machinery and tractors to represent 20% of the total revenue of the Mahindra & Mahindra Group by 2019, up from 5% in 2015.