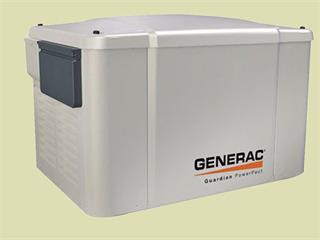 In recent years, and especially since the beginning of Eskom's woes, Bundu Power has developed a sound reputation for its high-quality alternative and renewable energy systems.
One of these product ranges is powered by gas, which has decided advantages over diesel or petrol when used in a generator. It is quiet, more economical and cleaner burning, with practically no noxious emissions. Moreover, gas is easily available, versatile and safe to handle if basic precautions are followed. It can even be produced on the farm in the form of biogas, provided a sufficient source of raw material in the form of piggery or dairy runoff, manure or even excess plant biomass is available. These are all often seen as economically and ecologically expensive waste pollutants, a liability instead of a resource.

A range of models to choose from
Bundu Power stocks a range of gas-powered generators with various outputs up to 13,0/14,3 kVA. The smallest model in the range is the Generac BP5S-G Single Phase generator. This is powered by the Generac OHVI engine purpose-built in the US for generator use. It is a single- cylinder OHV air-cooled type with a displacement of 420cm and a compression ratio of 9.5:1. It has a power output of 6kW at 3 000 r/ min.
The Generac BP5S-G runs on either LPG, natural gas or biogas. Converting from one to the other is quick, easy and requires no tools. The starting system is 12V electric. The Generac BP5S-G also features low-pressure alert and low fuel cut-out. It has a sturdy enclosure with Rhino Coat finish for superior weather protection and external easy-to see indicator lights.
Generator
The generator of the Generac BP5S-G has a maximum output of 6,0kVA, 230VAC single-phase, a frequency of 50Hz, prime power of 5,6kVA and standby power of 6,0 kVA. It costs R34 545, including VAT, from a Bundu Power agent.
Phone 087 702 4017 and 011 397 7373, email [email protected] or visit www.bundupower.co.za.