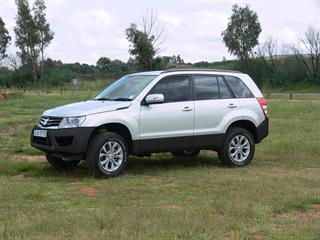 Polyurethane is a remarkable material with many uses. Amongst these is protecting high-wear surfaces, truck and bakkie load bins, walkways and step plates against wear and abrasion while waterproofing the surface and absorbing impact and vibration.
A polyurethane coating (rubberising) is a combination of two chemicals, normally applied in layers by spraying under high pressure. This produces one of the most durable protective materials available with high resistance against chemicals, rust, impact, scraping and abrasion.
Impervious to almost everything
Its many other unique functional and economically important characteristics include being chemically inert, waterproof, acid-resistant and UV-resistant. It shows no scratches or marks and protects against rust. It is easy to clean. Neither paint, glue nor cement sticks to it.
A recently discovered use is to protect the bumpers and lower body panels of an off-road vehicle or SUV that spends a lot of time on unpaved roads or no roads at all. Scratches and nicks from flying stones, gravel and sand will in time erode untreated panels, leading to early deterioration, corrosion and rusting.
A three-year guarantee
Pollycraft, operating from its premises in Mosaic Street, Silverton, east of Pretoria, has for years been offering a professional polyurethane coating service to the bakkie market with hundreds of protected vehicles to its credit.
The price of such a treatment, using industrial-grade chemical resistant polyurethane applied in its own workshop, is R680/m². Pollycraft linings carry a three-year warranty.

Contact Pollycraft at 012 804 6554, or [email protected].