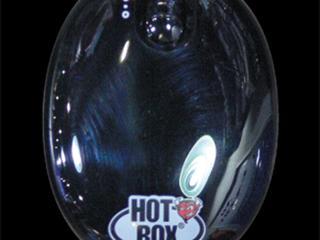 It was 30 years ago that I first used a Coleman catalytic warmer to warm my hands. The device burned lighter fluid without a flame but emitted carbon monoxide and an awful smell. While this vintage technology can still be seen on the shelves of some outdoor equipment shops, it has been overtaken by modern products.
The HotRox electronic hand warmer is one such device. Switch it on to medium or high heat and it will warm up to 44°C
in about 15 seconds. Switch it off again and it will cool down just as quickly. It is probably the most technologically advanced way of keeping your hands warm, and is charged by plugging it into a computer's USB port
(cable included), a 12VDC car cigarette lighter adaptor or a 220VAC mains adaptor.
The warmer is simple, safe and easy to use, and provides heat for up to six hours on a single charge. It is excellent for
just about any cold weather activity – fishing, shooting, walking, driving an open tractor or vehicle, horse-riding, working
outdoors or even commuting. It's also useful for warming up a cold sleeping bag.
The HotRox hand warmer is just 19mm thick and comes complete with a USB charger lead and a built-in rechargeable
lithium-ion battery. It is available at a price of R299 at all branches of The Gadget Shop.