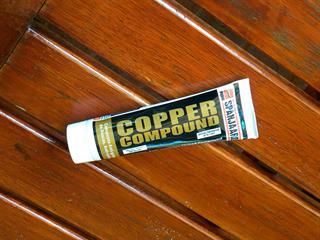 Similar to the well-loved product, Colaslip, Spanjaard Copper Compound prevents the seizure of bolts and nuts in temperatures up to 1 100°C, and under corrosion and extreme pressure. It meets MIL-A-907E specifications in full.
The compound can simply be coated onto the threads and connections of, amongst others, spark plug threads, cylinder heads, and exhaust manifold studs. A small amount will eliminate disc pad squeal. Spanjaard Copper Compound is not suitable for use on stainless steel. For this, the closely related nickel or chrome compound is advised.
Spanjaard Copper Compound is available at most farm supply and hardware stores countrywide, and comes in various sizes, each accompanied with detailed instructions:
100g tubes;
400ml aerosal cans;
500g tins; and
500g brush-top tins.