What to expect over
the one-day conference
THEME 2019:
MARKET ACCESS:
From farm gate to new frontiers.
Improved access to domestic, regional and global markets is critical for agriculture to become an important driver of job creation and economic growth. Thus, the 2019 Agribusiness Africa Conference, hosted by Farmer's Weekly, will bring together top speakers and a range of stakeholders from across the agriculture, agribusiness and trade platforms to delve into the dynamics of trade between farm gate and domestic, regional and international markets.
Sessions and day programme
Wednesday 10 July 2019
DAY PROGRAMME
07:00     Registration
08:50     Conference doors open
09:00     Official welcoming
09:20     SESSION 1
10:30     Networking Tea break
11:00     SESSION 2
12:45     Networking Lunch
14:00     SESSION 3
15:30     Networking Tea break
16:10     SESSION 4
17:40     Closing summary & remarks
EVENING PROGRAMME
18:00     Networking cocktail (Included in Conference registration fee)
The Agribusiness Africa Conference is the ideal platform to meet like-minded businesspeople in the agriculture industry. The conference includes four sessions, as well as a networking cocktail event during which delegates will have the opportunity to build meaningful connections with other people in the industry. Around 270 people attended the 2018 conference over the two-day period, with delegates representing 13 African and nine international countries.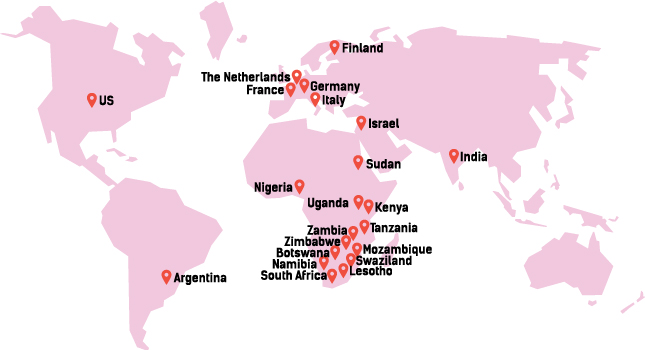 Boland Travel is the preferred travel partner for the Agribusiness Africa Conference 2019. The travel agency can assist with flight bookings, accommodation at the Premier Hotel O.R. Tambo, as well as pre- and post-trip travel arrangements. Boland can also organise trade and other agricultural visits, as well as car rental and leisure activities before or after the conference.
The agency also offers corporate travel management services and visa application assistance. Boland also organises family holidays, honeymoons or special occasion getaways.
For more information, email [email protected], phone (021) 872 1581 or visit bolandtravel.co.za.­­­