A once-in-a-lifetime opportunity awaits!
May 30 @ 8:00 am

-

June 10 @ 5:00 pm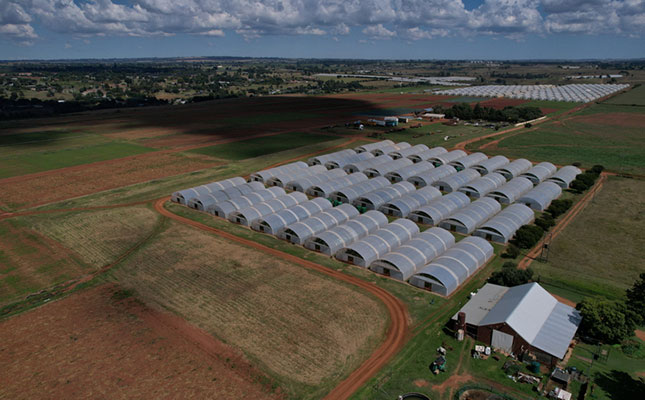 Built on a rich family heritage and a passion for farming, this 230ha farm has been skillfully developed into a commercial success. Farming operations consist of fresh produce production and a high-quality cattle feedlot. The farm spans over nine portions and can be sold as one entity or three separate sections.
Crops
Vegetable production includes various types of vegetables cultivated in tunnels, under 14ha of shade netting, and on 40ha of open land. The farm supplies its own seedlings, which are produced in its seedling nursery. All harvested vegetable crops are packed and boxed in a mechanised packhouse. These are then shipped to well-known retailers.
Twelve hectares have also been planted to pecan nut trees, which run alongside a 50ha game farm populated with impala, ostrich, waterbuck, springbok and nyala.
Feedlot
The cattle feedlot has the capacity to support 5 000 weaners. The farm is known to produce high-quality feedlot animals, ready to be sold for finishing off. (The stored silage is not included in the sale of the farm.)
Each operation is managed by an experienced team that ensures the day-to-day activities of the farm run smoothly.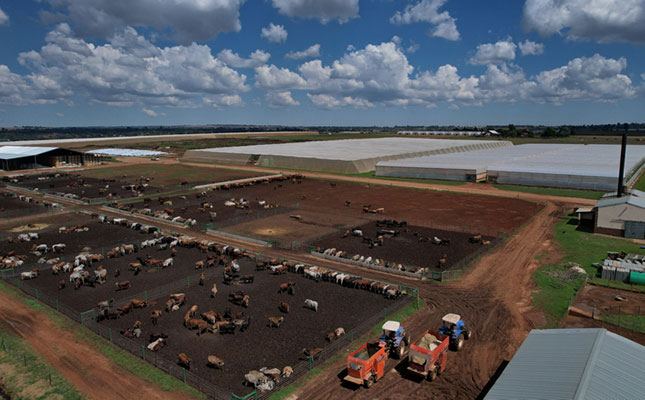 This is a once-in-a-lifetime opportunity presented to serious buyers and investors. The moveable assets (including the cattle, crops and tractors and implements) are available if the farm is bought as a going concern, but there will be a price difference. Potential buyers who can provide proof of funding and put down a sizeable deposit (no less than 10% of the price) will be considered.
The farm is roughly 20 minutes' drive from Krugersdorp and is a stone's throw from the Sterkfontein Caves. It is situated next to the N14 and offers easy access to all major business hubs in Gauteng.
Tender sale date: 30 May – 10 June 2022
Contact: Werner Rynners 082 578 5324