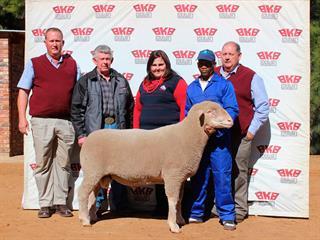 Schweizer-Reneke – Cornie van den Heever held his 13th Coralta SA Mutton Merino production sale on 22 June. The offer consisted of 40 rams.
The highest-priced ram (4044 COR) was sold to Piet de Wet of Disselboompan, Sannieshof, for R18 000, and the average price was R8 313.
The sale was conducted by BKB Louwid Frankfort, with Jan Mostert as the auctioneer.