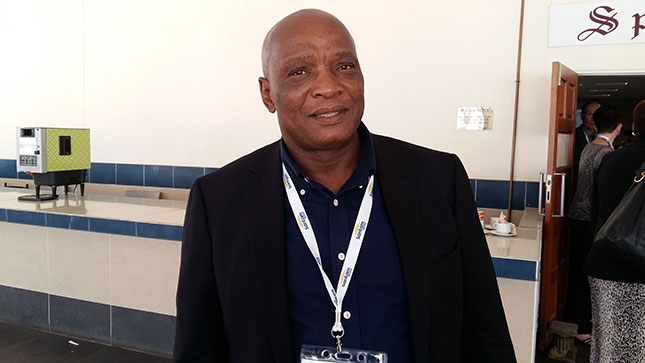 Is there enough appreciation for the importance of agriculture in South Africa?
When I was growing up, cattle and land used to be the pride of rural communities. We had the opportunity to go to school because our parents sold cattle and maize, so we understood the value of agriculture. However, I believe that the agricultural sector hasn't always had leaders who understand the sector. The country needs to be fed, and this is why I want to serve the sector and focus on supporting farmers in South Africa. We are beginning to address the abnormalities that affect confidence in the sector.
You've been in office now for about three months. Have you identified any problem areas that you would like to urgently address?
I'm worried about the decline in the number of commercial farmers in South Africa. Figures released by Statistics South Africa tell us that the number of commercial farmers has decreased from 120 000 in 1950 to about 37 000 today. How can we talk about food security if this is the situation? A reduction in the number of individual farmers who can produce food is a major concern.
There is also no strategy on how to grow commercial agriculture in South Africa. I would like to see a strong strategy from the commercial farming sector. Currently, there is a much greater focus on the smallholder farmer, but I often wonder which projects have delivered.
Billions of rand have been invested in such initiatives. New projects that fall under the Comprehensive Agricultural Support Programme, known as CASP, must be accompanied by a business plan, outcomes and time frames in which to complete deliverables. We are also looking at farming projects that have been productive, but due to a lack of resources, are struggling. I call on commercial producers to mentor these farmers.
The issue of unity in the sector also worries me. Organisations in agriculture are divided, yet drought and disease outbreaks don't single out farmers [and affect everyone].
I also want to revisit the issue of land caps because it doesn't make sense to me. [In May last year, Farmer's Weeklyreported that the minister of rural development and land reform, Gugile Nkwinti, announced during his budget speech that government planned to halve its 12 000ha cap on land ownership.
This means that farmers will not be allowed to own more than 5 000ha, unless the land is used for game farming, the generation of electricity or forestry, for which the cap is 12 000ha.
The government also announced plans to expropriate and redistribute any excess land portions between each of these categories. This announcement took agricultural organisations by surprise. If the proposal were to go ahead, it would threaten the future sustainability of farms and lead to a higher unemployment rate in rural areas.]

What are South Africa's farmers doing well?
The South African farmer is resilient. I believe that the outlook is positive, even though the sector has faced the worst drought [in decades], a volatile economic situation and a recession within the industry that saw us returning four consecutive quarters of negative growth.
The drought is tapering off and farmers are looking forward to good summer crops and rebuilding livestock herds in the coming years. To support this positive outlook, we will be hosting Operation Phakisa to ensure that our interventions for attaining the National Development Plan's deliverables are sharpened.
[Operation Phakisa is a government-led initiative to accelerate the implementation of policies and programmes. It is an adaptation of the 'Big Fast Results' methodology first applied by the Malaysian government to improve implementation of its economic transformation programme.]
Let's come together to create jobs. I worry because when I ask how the sector is progressing with meeting its targets, I get no answers. We have the wrong people who don't understand the sector. We need better decision-making in the sector from people who understand it.

Farmers are worried about the decline of the sector. How will DAFF revitalise the sector?
The current administration of DAFF, under the leadership of Senzeni Zokwana, is focused on addressing three areas, namely food security, job creation and improving the sector's contribution to gross domestic product.
The drought had severe consequences for the country's farmers.
Arguably, small-scale farmers suffered even more because they did not have the financial reserves on which to rely. How do we address this?
Our farmers need to be prepared for drought. I want to see the establishment of feed banks, and during the rainy season, farmers should start collecting and storing water on their farms in large water tanks. It would be prudent for a farmer to thus invest in a few JoJo tanks; this rescued me when I was facing drought on my farm.
How do we accelerate the inclusion of small-scale farmers in the commercial sector?
We want to establish a register on which smallholder farmers will be registered. The register should be updated regularly so that farmers can be easily located and identified. This will make it possible for government and the agricultural industry to have a communication platform with small-scale farmers. The farmer register will enable the industry to know the performance level of farmers, where they are struggling and what kind of intervention is needed.
What is your message to South Africa's farmers?
The farmer is the most important person I deal with. You have my support and government is listening to you.
Email Harriet Mabokela at [email protected].