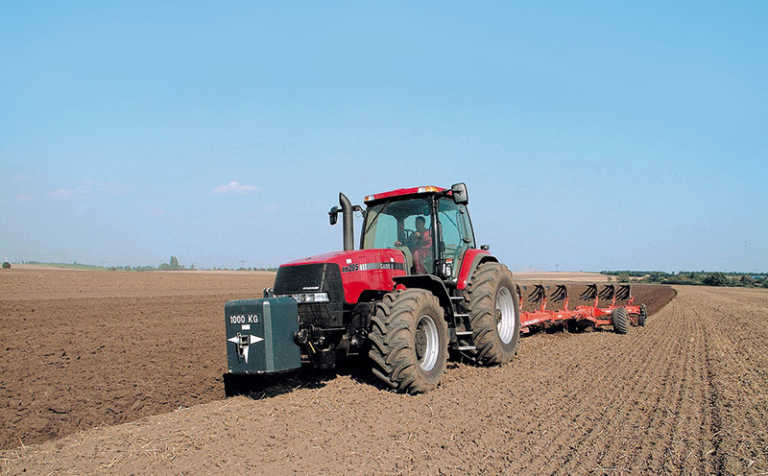 While nationwide sales of new tractors and combine harvesters have taken a knock this year, demand for used agricultural machinery is strong.
Ongoing drought conditions and South Africa's struggling economy, coupled with uncertainty about land reform, are said to be putting pressure on farmers' abilities to purchase new tractors and combine harvesters.
Butch Pike, owner of Butch Pike Sales, which specialises in agricultural machinery and implements, told Farmer's Weekly that he had experienced and heard of increased sales in pre-owned combine harvesters and tractors.
He added that the demand for used combine harvesters was mostly from larger-scale farming operations, while demand for used tractors was typically from smaller-scale farmers.
"The most popular used combine harvesters are those priced from around R800 000 to R1,3 million each. These machines can cost well over R2 million when new.
"The most popular used tractors are those in the 35kW to 50kW power range, and that have about 2 000 hours on the clock. A package of a used tractor, plough, disc and planter sells for around R130 000 compared with over R200 000 that's often paid for a new, well-known-brand tractor of similar size alone," Pike said.
He added that sellers of used agricultural machinery had seen the effects of poor economic conditions on their profits as sellers had to be more flexible in their pricing to cater for cash-strapped clients.
"Times are tight for farmers, for us, for everyone," Pike said.
The weaker exchange rate of the rand against the US dollar had also influenced farmers' purchasing decisions, according to Wandile Sihlobo, head of economic and agribusiness intelligence at Agbiz.
The South African Agricultural Machinery Association (SAAMA) recently reported that year-to-date new tractor sales of 2 310 units were 18,5% lower than the 2 836 units sold during the first five months of 2018.
Year-to-date sales of 91 new combine harvesters in May were 8,1% down on the year-to-date figure of 99 units in May last year.
The latest estimate from SAAMA's recent statistics was that, for the 2019 calendar year, national tractor sales were expected to be between 10% and 20% lower than the 6 714 units sold during 2018.