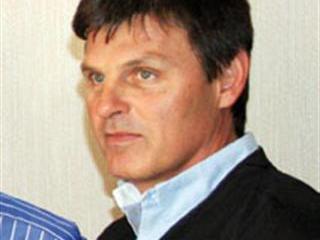 Afgri managing director Jeff Wright.

Photo credit: Gavin Grobbelaar
A healthy recovery in the maize price and a general improvement in the agricultural economic climate have contributed to services company Afgri's growth in the first half of its financial year.
Presenting its interim results in Johannesburg recently, managing director Jeff Wright said the company recorded a R101 million operating profit during the six months to 31 August, up 27,8% from last year's R79 million. Total revenue was up 11,6% to R2,7 billion from R2,4 billion.
However, during the period logistical services dipped by 12,7% due to the 48% less grain received at its silos attributed to the 45% decrease in plantings last season.The increased crop this season has resulted in 25% higher sales of equipment, spares, chemicals, fertiliser, seed and ­diesel. This bodes well for the industry over the next six months, said Wright. A strong sign of growth was record tractor sales for October, with 124 John Deere tractors sold.
Wright said the company is now ­reaping the benefits of last year's cost-cutting exercise, which saw it reduce overhead costs by R80 million by ­selling Clark cotton.– Gavin Grobbelaar