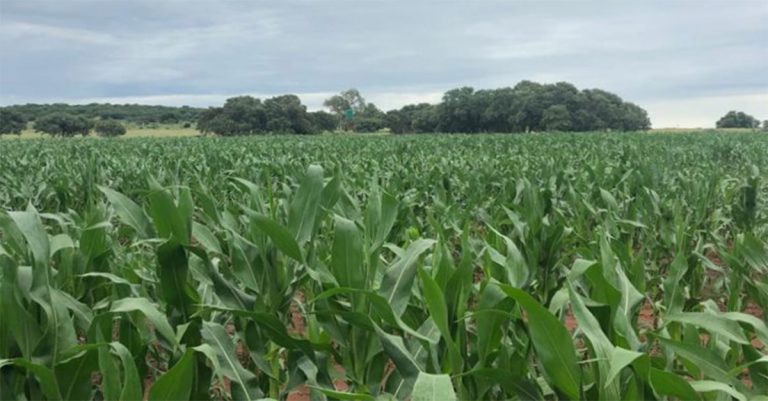 Bernard Rabé of the 3 500ha Tweefontein farm near Fochville in North West comes from a solid farming family, with his father (Ben), grandfather, and brother (Albert) being farmers. Ben purchased Tweefontein in 1989.
After finishing school, Rabé attended agricultural college and then trained to be a fitter and turner, a skill which, he says, has been a great help to him as a farmer. In fact, when he first began working on Tweefontein in 1993, his first job was as the maintenance manager in charge of all the machinery and mechanical aspects of the business.
When he started farming, his father and brother were still on Tweefontein. In 2007 Albert left to farm in the Free State, and in 2012 Ben joined him, leaving Rabé to run the farm on his own.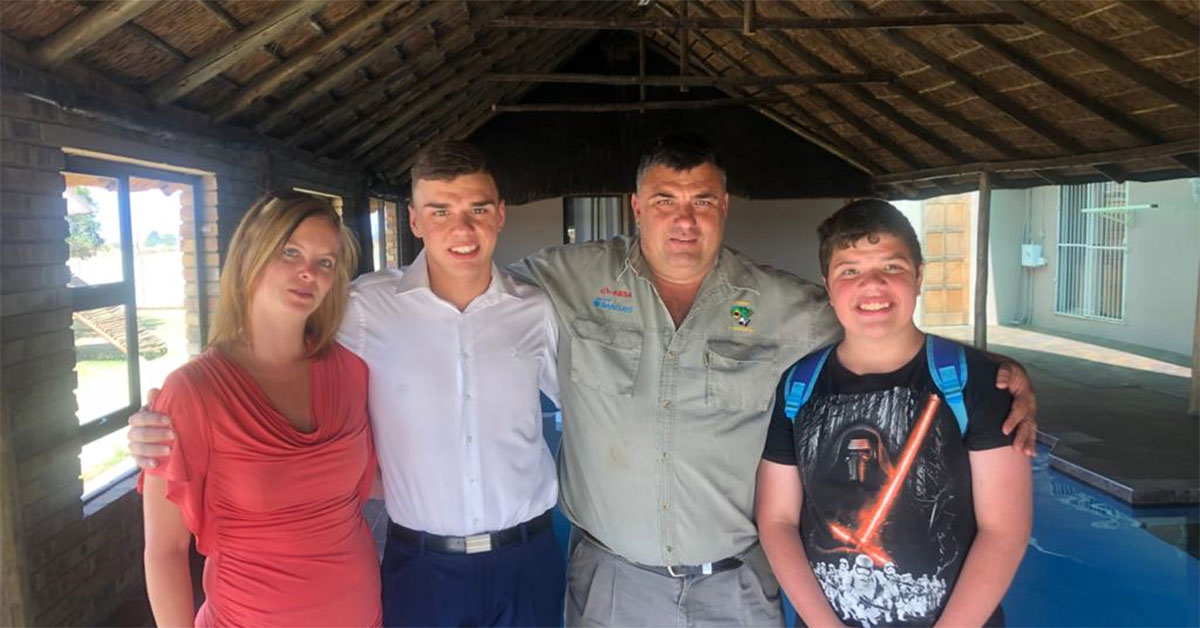 He has won several yield competitions over the years and was a finalist in the 2019 Grain SA/Syngenta Grain Producer of the Year competition. His main focus is crops, grown in rotation on about 2 400ha. He also owns a transport company and a small cattle component, and has some game.
His commercial Bonsmara herd consists of eight bulls and approximately 200 cows, which are replaced annually at a rate of about 20%.
Variable application
Traditionally, the family grew three crops in rotation and in equal quantities on Tweefontein: white maize, yellow maize and sunflower. In time, Rabé replaced the sunflower with soya bean, and switched from white and yellow maize to white maize only. Today, he plants approximately 1 800ha to white maize and 500ha to soya bean.
To ensure good yields, he plants a variety of cultivars, selecting the best genetics on offer from various seed companies. Planting a diversity of cultivars also lowers the risk associated with planting only a single cultivar.
"We carry out our own trials with the cultivars to see which work best for us," he says.
Rabé uses automation and precision farming principles to apply lime and nitrogenous fertiliser at variable rates, and seed is also planted at a variable density. The figures are calculated according to yield potential soil maps.
"With the help of an agriculturalist, we work out the sections of land that have the lowest to highest potential and decide how much nitrogen we need to apply, and how much seed to plant per hectare."
According to Rabé, yield potential on a piece of land can vary from 3t/ha to 8t/ha. The farm has several soil types, and the average annual rainfall is between 550mm and 650mm.
The average maize yield for the farm is about 5t/ha over a 10-year period, and its average soya bean yield is 2t/ha over a five-year period.
"The largest average yield we've ever achieved was 7,5t/ha for maize and 3,2t/ha for soya bean. At input costs of around R10 000/ha, the break-even maize yield is roughly 5t/ha."
Rabé conducts trials to determine the best application rates and ratios for fertiliser. He currently applies NPK at a ratio of 2:3:4 for soya bean and 11:7:4 for maize.
Crop rotation
For the current production season, Rabé plans to plant Roundup Ready white maize, non-Roundup Ready white maize and soya bean in equal proportions and in rotation.
This helps prevent weed resistance and control of volunteer maize after the harvest.
Field preparation before planting includes ripping in areas where there is soil compaction and liming where required.
The optimal planting window in this area is between November and December, with November preferred if rain arrives early enough.
Rabé believes that he is able to obtain higher yields, especially of soya bean, by planting at a higher density, with a row width of 76mm. The plant populations are between 25 000/ ha and 30 000/ ha for maize, and between 300 000/ ha and 400 000/ha for soya bean.
'Learn from your mistakes'
Rabé suggests new farmers should take note of what other farmers are doing and improve their own operations accordingly. "Don't be scared to make changes, and learn from your mistakes," he says.
Rabé aims to expand his operation over the following few years, perhaps even doubling output over the next decade. He emphasises, however, that size is not the only important factor to him; he is equally determined that the business remains consistent and stable.
Email Bernard Rabé at [email protected].