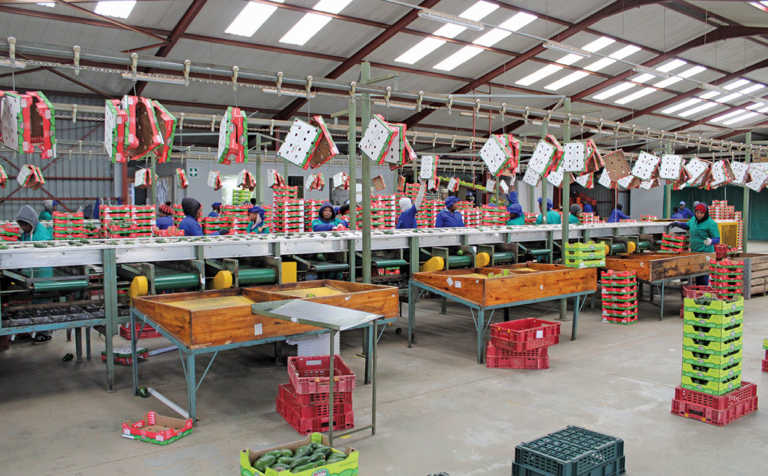 With ever-increasing input costs and fluctuating market prices, farmers are under constant pressure to ensure their businesses are both profitable and sustainable.
READ Managers: sometimes, it's hard to be soft
Effective communication in the workplace plays a key role in this regard.
In short, employers should communicate clearly with their staff in order to create a working environment receptive to growth. In particular, they must consult with employees regularly and keep a record of all consultations.
This will create a platform for employees to voice their thoughts and ideas, as well as discuss any specific needs.
Communication
To make sure everyone is on the same page, communicate clearly with regards to the following important aspects:
Terms and conditions of employment
The employment contract is the most important document in the workplace. It defines the terms and conditions agreed upon between employer and employee, and regulates their relationship. It is crucial in managing labour relations.
READ Don't lose your most talented people
All duties, company policies and procedures, as well as the disciplinary code, form part of the employment contract. No part of it may be amended unilaterally and without consultation with the employee.
When drafting an employment contract, the employer must take care to ensure that the contract complies with all applicable labour legislation, depending on the specific industry. Sectoral Determination 13 regulates labour relations in the agriculture sector and places certain legal obligations on the farmer as the employer.
Policies, procedures, expectations and goals
Relevant policies and procedures, the employer's expectations, and the employee's goals, must all be clearly communicated.
Depending on a farm's specific needs, the following should receive attention: code of conduct, working conditions, the employer's fixed standard with regards to quality and quantity, health and safety, and the relevant procedure for lodging grievances.
This last item is one of the most important procedures in the workplace; it aims to identify and resolve any dissatisfaction or feelings of injustice that an employee may have. The grievance procedure also helps to protect the employer in a case of constructive dismissal.
Good communication not only helps to share information, duties and goals, but to identify ways to achieve these goals. If these expectations, goals and tasks are not properly communicated, there is no foundation on which to track and evaluate work performance.
Performance reviews
Regular performance reviews ensure that employees have a clear understanding of whether they are reaching goals and agreed standards.
The employer should record these performance conversations. It is also advisable to have some form of performance feedback system and criteria in place that both the employer and employee understand.
READ Enforcing a disciplinary code in the workplace
Reviews can be held every three to six months to provide feedback on the employee's performance and discuss expectations and objectives for the coming months. Meetings can be held as often as every two to three weeks to provide ongoing feedback to employees.
Clarity is key
All information and messages must be communicated in a clear, logical and understandable manner.
Moreover, the culture, gender, values and beliefs of all parties should be taken into consideration in the communication process to ensure effective communication.
Labour legislation sets strict requirements to which employers must comply.
Compliance is not a luxury, but a necessity, and the LWO strongly advises employers to make use of employment contracts and follow correct procedures with regard to all labour matters.
Heyl is a legal advisor at the LWO Employers' Organisation. For all labour-related issues, phone the LWO on 0861 101 828.