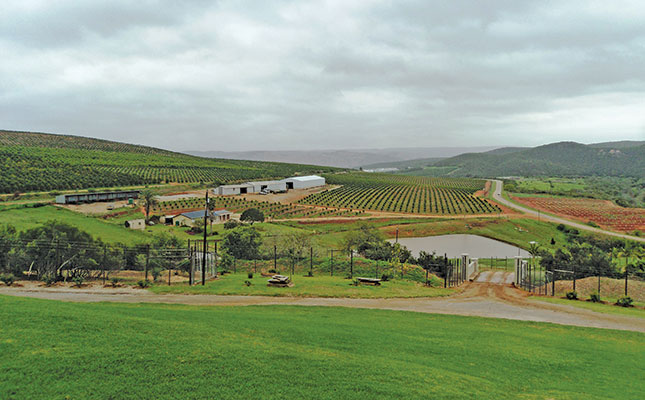 A partnership in the farming sector can be fraught with tension and risk, and the parent-child combination is tougher than most.
Plenty of guidance is available on the technicalities and structure of such farming partnerships. But there is surprisingly little dealing with the personal side, such as a clash of wills and other family problems. Yet it is this that could make or break a business.
The issue is particularly critical in South Africa today, with children often struggling to find jobs elsewhere and being tempted, as a last resort, to give farming with their parents a go.
Farming as a family can be emotionally fulfilling for everyone, including the grandchildren, as the family's life centres on the farm. Beware, though; eventually, too many people may want to earn a living from the farm instead of embarking on other ventures.
Before the Subdivision of Agricultural Land Act No. 70 of 1970, this problem was solved simply by dividing the farm into smaller pieces, with a slice for every heir. But the uneconomic units this created became one of the main reasons for the depopulation of the platteland.
Do your homework
Sometimes, a parent-and-child partnership simply 'clicks', and success can be achieved without much planning. But this approach cannot be relied upon. Serious discussion is called for before bringing in a son or daughter as a partner.
The first consideration is that the farm should be profitable enough to pay another salary.
The child may also need to support his or her own family in time, and the added financial pressure of this, depending perhaps on how the money is spent, may cause tension between parent and child.
Ideally, both the child and his or her future spouse should be empowered to bring in extra cash or add value to the business, rather than simply depending on a share of the existing profits.
Bearing all this in mind, the financial aspects of the partnership should be settled as soon as possible.
Relinquishing control
Parents would be wise to buy more land or invest in other income streams well in advance to make them less dependent on the farm as they age, allowing their children to take over earlier.
Another common problem arises when parents control the cash flow for too long, instead of giving their sons and daughters some financial responsibility right from the start.
Mutual trust is essential, with the child needing to respect and learn from the parent's experience, while showing potential, initiative and drive. The relationship is bound to sour if they accuse each other of laziness and wastefulness on the one hand, and being obstinate and doing things wrongly on the other.
Two types of parent
Be realistic. It's not unusual for an elderly farmer, who has farmed alone for decades, to start neglecting parts of the business, such as the natural resources or marketing, and then feeling affronted by an 'interfering' child trying to save the farm from 'bad management'.
On the other hand, it is quite common for a parent, on taking on a son or daughter as a partner, to discover a new zest for life. Such a parent might buy or lease more land and get fully involved in the farm again.
Often, such farmers work harder than they did when young, partly because they now see more opportunities, but chiefly because they want to lay a solid foundation for their heirs.
Children should try to understand and appreciate this, and play their part, working equally hard, or even harder.
Sometimes, the partnership works better if the child obtains work experience elsewhere before coming home.
But if this is the case, it is better not to delay too long before starting in the family business. Time is a major factor in a business that takes many years to build.
The bottom line is that both parent and child should be able to see a shared future in the business and co-operate towards achieving common goals within agreed time frames. ▪