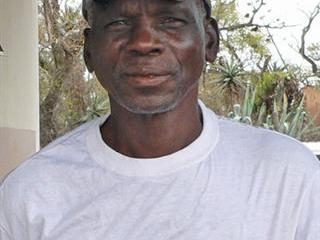 After spending the first part of his working life farming part-time on a small scale, Black Aphane finally got the opportunity to farm commercially 20 years ago. Little did he know that he would end up losing almost everything – thanks to virtually impossible government contractual conditions.
Black, a father of three, used to farm with maize and ran a small herd of cattle on 2ha of communal land in his home village of Koedoespoort, near Pretoria. In 1992, he was part of a group of black emerging farmers who took occupation of the 4 300ha Rooikop Farm in Rust de Winter, a short distance east of Koedoespoort, after the area was vacated by white farmers. The group formed the VukaUsenzele Agricultural Association (VAA) to negotiate with government about allowing it to use the land.
In 1994, their perseverance paid off when Rooikop Farm was divided into sections and made available to them by the then minister of agriculture, Derek Hanekom. "We even slaughtered a cow to celebrate with the minister on the day he handed over the farm to us," remembers Black. It took four more years, however, before the members were given lease contracts. Black and two other VAA members were placed on Portion 1, which comprised 600ha.
Leasing voetstoots
The three divided the arable land among themselves. Black was allocated 60ha, on which he intended to produce maize. The three agreed to share the grazing as they had fewer than 30 cattle between them. To their disappointment, the leases turned out to be one-year renewable contracts. According to Black, a one-year lease for agricultural land is far too limiting as it prevents a farmer from obtaining funding from any financial institution.
To make matters worse, the contract contains a voetstoots clause, which discourages Black from investing or improving infrastructure. The clause states that any improvement, other than crops, made by the lessee on the property belongs to the owner, and no compensation is paid to the lessee.
"How can one farm under these conditions?" asks Black. "I tried getting some support from the department, such as inputs and infrastructure development, but couldn't. Despite this, the department still expects us to maintain buildings and other infrastructure on the farm." And throughout this time, the Gauteng Department of Rural Development and Land Reform has continued to collect an annual lease fee of R4 127 (increasing by 5% every year) from the three.
Farming impossible
The three farmers were "left to rot" without state assistance, Black asserts, and his business experienced a steady decline from day one. He never managed to plant more than 8ha of his 60ha portion and was soon short of money to buy seed, diesel and fertiliser.
Before long, he started selling cattle to pay for some of his expenses, and the herd's size dwindled year by year.
Selling the cattle was not the only reason for the decreasing numbers. Because the farm had no proper fencing or water supply in the grazing camp, several cows that had just calved had to walk far to the water point, leaving their calves behind. This gave predators a chance to strike, and several calves were lost.
"We tried to engage with the department to help us install proper fencing and a borehole in the camp, but our requests fell on deaf ears," Black says. The financial pressure also meant that equipment and infrastructure were neglected. When Black moved to the farm, he brought with him a tractor, plough, planter and other second-hand equipment he'd acquired while still farming on communal land. Today, much of the machinery has broken down.
All of these factors have combined to push Black out of business. He has lost all his cattle and there is currently no farming activity on the property. Recently, the department began giving away sections of their farm, and today the three farmers' section of Portion 1 covers just 300ha, less than half of what it used to be.
"They gave away some portions to a private company which produces chickens," notes Black. In 2010, their lease was finally extended for a three-year period. "But this has come a little too late," argues Black. "There's nothing left."
Contact Black Aphane on 072 584 2405.