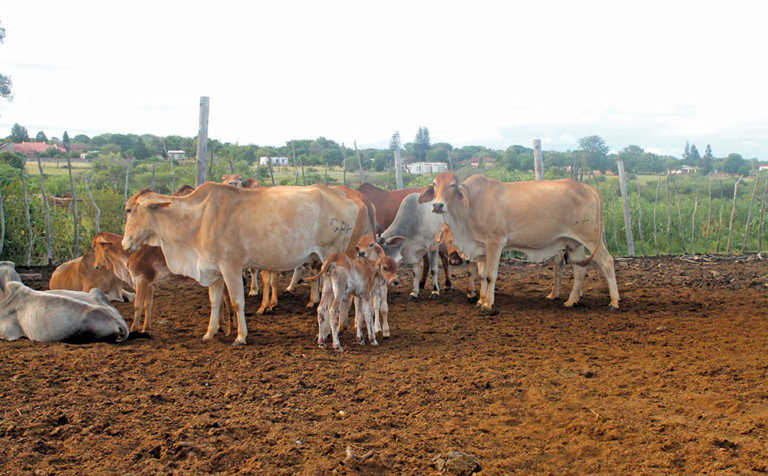 Many communal farmers who produce surpluses do not have access to the right markets, or, if they do, they lack the transport to travel there.
READ Want a more profitable dairy? Take care of your calves!
Other farmers are not aware of the prevailing commodity prices, which tend to fluctuate.
This can result in them selling commodities or livestock to speculators for prices that are too low.
Others, again, might be expecting prices that are too high and so are unable to sell their animals or produce.
I have heard of cases where communal farmers have obtained prices for their livestock that are 40% lower than the going market rate, and up to 60% lower for commodities such as sheep's wool!
READ Scientific selection in beef cattle breeding
The situation is exacerbated by the fact that some communities don't have organised farmer associations that can develop strategies to address shortfalls.
Other problems are encountered when the type or breed of livestock or commodity is substandard. Farmers and communities need to address issues such as the procurement of better livestock genetics, soil testing to ascertain which nutrients are required, and buying the best possible seed.
Where to find help
Good-quality sheep's wool, for example, is presently selling at high prices. Farmers can visit their local co-op, where there are usually wool brokers willing to help a community develop the necessary mechanisms that can assist with wool marketing.
READ Join the Merino Sheep & Wool Experts Society
To learn more about wool sheep genetics, sheep shearing and wool marketing, farmers can also contact the National Wool Growers' Association for assistance.
To understand more about red meat production and marketing, communities can approach their nearest red meat organisation for advice.
Work together
I've said it before and I'll say it again: communal farmers can access far better markets if they market in unison or as larger groups, and plan to sell their livestock when prices are at their highest.
But for this to happen, farmers' groups need to institute set breeding seasons or periods so that they market animals of similar size and age. In contrast, sporadic lambing or calving means that you end up with animals of different sizes and ages, making it impossible to market them efficiently.
If a community-based commodity organisation is well-managed, it can hold regular meetings with the relevant national commodity organisations. Weekly price fluctuations can also be made available to the community easily and quickly via emails or texts. This will help all the farmers know what their products are worth at any given time.
It may be difficult for communal farmers to transport livestock to abattoirs, but
there are other options, such as selling livestock on the hoof or via live weight marketing, as discussed in the previous article.
Here, you need to first ascertain the current live weight price. If it's, say, R17/kg for fat cows, and if your fat cow weighs 450kg, you'll receive R7 650 (450 x 17) for your cow.
Remember, however, that the price for lean cows will be far less, perhaps as low as R13/ kg.
If your cow weighs 450kg, but is lean, you'll receive only about R5 850 (450 x 13).
Find good agents
Seek commodity agents with reputable records; these organisations are often willing to help farmers with important aspects such as seed types, input cost calculations, and livestock breed types.
You can also approach your local department of agriculture extension officer for advice.