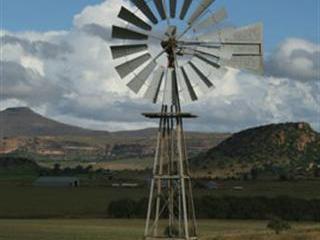 By the time you've bought and erected it, a new wind pump will cost you at least R30 000; while a good second-hand one costs maybe half the price. A wind pump is almost impossible to steal, which is not the case with solar installations, so this is a plus. Also, the wind pump is such a simple, reliable machine. But this is why it's also the most neglected piece of farm machinery.
A wind pump normally runs for years without any trouble – even without an oil change. But when it does break down, you could be in serious trouble. Spare parts are expensive and are not always readily available. You also usually need an experienced wind pump mechanic to fix it. So it's much better to give your wind pumps an annual check-up.
Clean the sump and change the oil. Also, tighten every single nut and bolt.
Also, make sure the hood is screwed on tightly to keep out the rain. The job shouldn't take you more than two hours for each pump, but it will save you a fortune.