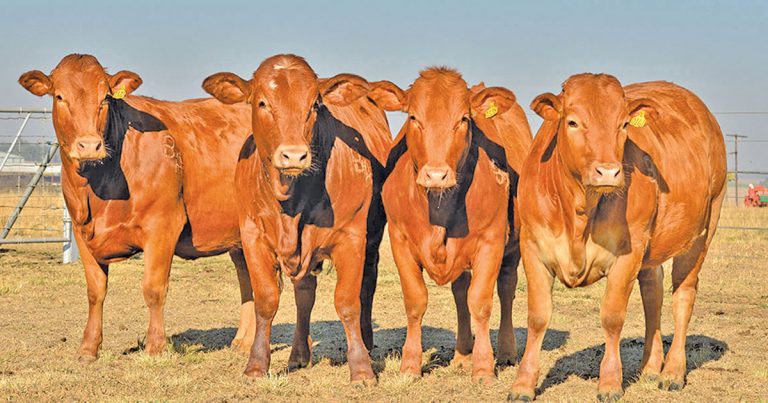 Good heifer management should aim for early puberty, a higher weaning rate, low mortality and early identification of female animals for turn-off. The goal is to ensure that only efficient first-calf cows enter the main cow herd at three years of age.
Heifers have greater nutritional demands than cows because they are attempting to reproduce and grow simultaneously. Usually only well-managed heifers will conceive
during their initial lactation.
When selecting heifers, focus on traits that are economically important. A heifer has no proven track record in traits such as reproduction, ease of calving and maternal ability, therefore use all available information relating to its dam and, where applicable, its sire, siblings and other relatives to make an informed selection.
Manage separately 
Where available, use breeding values (rather than indices) in selection, along with other important traits, especially functional efficiency.
Essentially, weight, condition and growth rate are more important than age, as these will determine the health of both cow and calf. Ensure that heifers are suited to the production environment, as first-calvers have high nutritional needs.
Manage heifers and first-calf cows separately. In selecting the best time of year to breed heifers, synchronise lactation with the rainy season to improve the chance of heifers rearing calves successfully and of reconceiving during the first or second lactation.
A heifer that calves in synchrony with the rainy season is much easier and cheaper to manage than one calving out of season.
Generally, once female animals begin to cycle, a joining period spanning three cycles or nine weeks is required to achieve a 95% conception rate.
Approximately 90% will conceive within a couple of cycles and 95% within three cycles. A bull-to-female animal ratio of 1:15 is recommended, and the breeding bulls should have passed a bull breeding and soundness examination.
Make sure that heifers are at 65% of expected mature weight at breeding. Use a short breeding season of 45 to 65 days. Breed heifers four to six weeks before the cows' breeding season. Use proven ease-of-calving bulls on heifers.
Nutrition
Nutritional management is important so that heifers reach desired critical mating weight and have a body condition score of three or higher at calving. Maintain adequate body condition and growth during the first lactation.
An effective approach is to manage nutrition to keep heifers well above maintenance so that their skeletons keep growing.
Heifers must have access to adequate pasture, water and supplements to keep them in the best possible condition.
When heifers and first-calf cows lose condition prior to calving, their reproductive systems tend to shut down, which significantly reduces their chances of reconceiving during lactation.
Good heifer nutrition starts with sound pasture and grazing management. Seasonal conditions, pasture condition, soil type, stocking rates, land condition and grazing management all greatly affect pasture quality and quantity.
These factors are important as they affect consumption of dry matter and hence the nutritional status of the animal. Additional nutrients may be required to enable in-calf heifers to cycle again following calving.
Supplements may be necessary to correct major mineral deficiencies, which can significantly affect feed intake, growth rates and fertility.
Genetic improvement
Both age and weight at puberty are highly heritable, which means that genetic progress can be made in these traits. Sire-effects alone can account for variations of at least
100kg at puberty in female animals.
Additionally, heifers that conceive early in the breeding period can be identified and recorded for future reference. There is a genetic correlation between scrotal size in bulls and age of puberty in their daughters.
Objective selection of bulls with above-breed-average scrotal size estimated breeding values will help in making genetic progress.
Selection and management of heifers and first-calf cows are critical for a high reproduction
rate, age at first calving, immediate reconception, continual reproduction, easy calving, high weaning weight and low calf mortality.
Source: 'Selection and management of heifers & first-calf cows to improve productivity'.