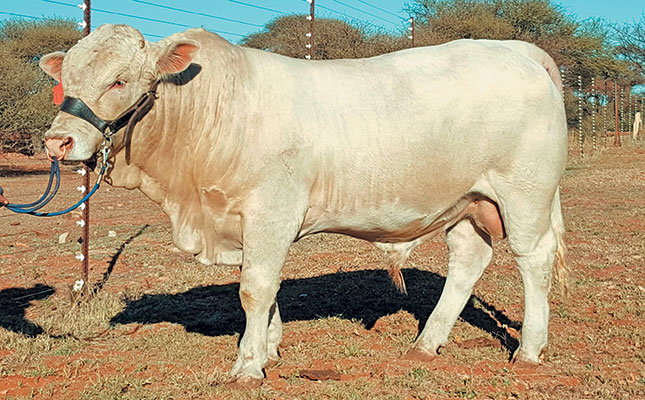 In the 1960s, Dennis Solomon of Crocodile Valley Estates oversaw the development of the Hugenoot in the tropical bushveld of the then Transvaal. The aim was to combine the hardiness and easy calving of the Afrikaner with the good beef production of the Charolais.
In 1980, the resulting 60% Charolais and 40% Afrikaner breed was named "Hugenoot" to commemorate the Huguenot pioneers who arrived in South Africa in 1668.
The Hugenoot is a medium- to large-framed smooth-coated beef breed with a lighter bone structure than the Charolais. A sloping rump, less pronounced than that of the Afrikaner, ensures easy calving.
Qualities
Good fertility; early maturing.
Good mothering ability and low calf mortality.
Tolerance to heat and ticks.
Good walking and foraging ability.
Good growth and weight gain off the veld.
Excellent conformation.
In 1995, the South African Stud Book Association recognised the breed as Hugenoot and, in 1998, the South Africa Hugenoot Cattle Breeders Association was established.
For more information contact the South African Hugenoot Cattle Breeders Association.

Sources: South Africa Hugenoot Cattle Breeders Association; Beef Cattle Management (ARC-Animal Production Institute, Irene).