Hello Bloemfontein!
Farmer's Weekly now offers hand delivery in Bloemfontein!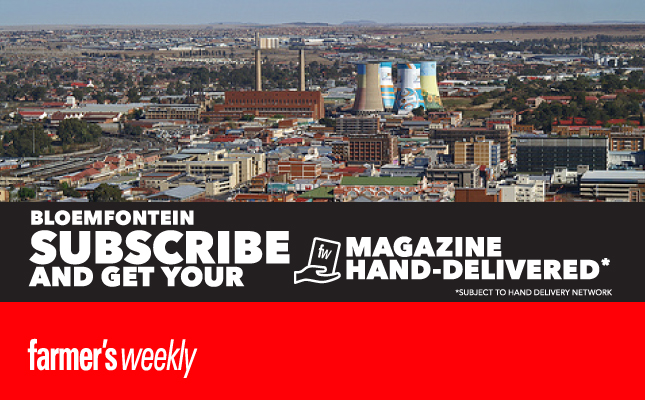 Subscribe, save 50% and get your magazine delivered to your door.
Subscribe to Farmer's Weekly and ensure that you never miss out on interviews with top and emerging farmers!
Farmer's Weekly will also make sure that you stay up to date with the most important local and global agricultural news.
To claim this special offer, contact us via phone, WhatsApp or email, give reference number
FW-WEB-BLOEM to receive a 50% discount on hand-delivery.
SPECIAL PRICE R537,50
NORMAL PRICE: R1 075,00
Offer valid from 21 September to 30 October 2020
Subscription Contact Centre
Contact Phone: 087 353 1291
WhatsApp: 087 353 1292
Email: [email protected]