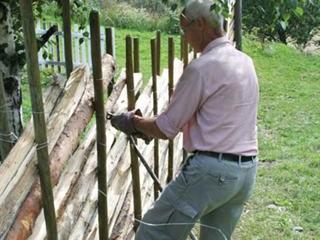 THE NORWEGIAN DEPARTMENT of Agriculture has realised the true value of agriculture to their economy, not only through food production, but also through sharing their culture and natural surroundings with local and international tourists.
The Minister of Agriculture and Food, Terge Riis-Johansen, has shown his full support for agritourism and believes it has great potential to build the economy and enrich the country's farmers.


Alternatives to limited production
Riis-Johansen explained to Farmer's Weekly that Norway's agricultural sector is made up mostly small farms, which average 18,6ha in size. Input costs are among the highest in the world. Examples of the high cost of living are the diesel price, which hovers around the R10 per litre mark, while petrol is about R13 a litre and a loaf of bread costs roughly R20.
The reason for the high cost of living and input costs is that a large number of commodities are imported due to a low domestic production rate. Tax on consumer goods and inputs are as high as 50% and farmers receive subsidies of between 300% and 500% to offset the steep cost of farming. Due to these factors the country's farmers only produce 50% of the population's needs, while the rest is imported from larger producing countries in the Americas and Asia.
The low production capacity of the country has forced farmers to seek alternative ways of earning an income. Magnificent fjords that stretch from the base of the glacier-covered mountain ranges combine with refreshing rivers to create some of the most beautiful scenery in the world. Many farms are located here, which has influenced the agriculture and food ministry and the majority of farmers to promote agritourism vigorously. It generates extra income and has proven to be highly successful.
Rudi Farm reaps the benefits
Rudi Farm, situated near the town of Lillehammer, is rated as one of the most popular agritourism attractions in Norway.
The farm was established in 1319 in an area where some of Norway's first agricultural activity took place. ¬Commercial production consists of hay and grain on the farm's 18ha of land, an average farm size for the area.
The farm hosted 8 500 visitors in 2005. "About 5% to 10% of our visitors are from other countries, so the majority of the tourists are Norwegian," says farm owner Oystein Rudi. This is a good showing considering that tours only run during the summer months, from May to September. "During winter we don't have any tourists, because they are all skiing in the mountains. So during winter we sleep," jokes Oystein.
About 20% of his income is generated by gate fees, 50% by sales of traditional food and beverages, and the remaining 30% is earned through commercial production.
A variety of attractions are on offer at the farm, including sheepdog demonstrations that show the tricky techniques involved in mountainside sheep handling. You can learn how to build a typical Norwegian fence from pine or harvest crops, or simply enjoy the unique hillside views from a deckchair with a drink in hand. Art exhibitions and poetry events also take place at the farm.
Oystein's tourist trump card on the farm, however, is his 300-seat theatre, which he calls his cultural centre. From good food and drinks to traditional dance and music shows are staged by himself and a group of farmers from the surrounding areas. Oystein is a ¬celebrated fiddler and plays abroad and in the concert halls of Norway's major cities when he's not entertaining visitors to his farm.
He employs five people on Rudi Farm, including a full-time chef in ¬summer to prepare traditional food in the ¬culturally rich dining hall. The farm offers accommodation and has a ¬chapel and wedding reception facilities.
The chairperson of the Norwegian Association of Agricultural Writers, Rasmus Lang-Ree, comments that farms are successful despite their limited production capabilities, because they pursue other means of income. "Rudi Farm is an example of how disadvantages can be turned into competitive advantages," he says.
Game hunting the Norwegian way
Overlooking a part of the 600km-long Glama River is Rustad, a moose farm where trophy hunters can learn to track and hunt moose in the densely populated spruce and pine forests.
The 1 000ha farm is situated in Elverum in eastern Norway and was established in the late 1500s. According to archeological findings, Vikings inhabited the farm around this time. The farmhouse is 250 years old and is an attraction in itself.
The farm is the starting point of the Tiger Forest, the longest connected ¬forest in the world. From its beginning on the farm it stretches through Finland and Russia and ends at the Chinese border.
Cultivation on the farm includes of small quantities of potatoes, barley and oats. Sixteen visitors can be accommodated at one time in log cabins that each cater for up to four people.
Farm owner Nils Harald-Rustad and his son Erling offer courses to educate hunters about their surroundings and the species inhabiting the area. They teach visitors how to track and shoot moose.
The majority of these visitors are from Germany, Denmark and Austria. Only 10 of the 40 000 moose hunted in Norway each year are shot on Rustad, although Nils estimates that there are about 50 moose on the farm.
"It is difficult to keep count for a number of reasons," he says. "This is an extensive farm and the moose move freely between the neighbouring farms. Wolves that hunt the moose also make it difficult to keep track of their numbers, because the wolf population is unknown and we are not sure how many moose they hunt. They move from country to country in Scandinavia," explains Nils.
An important factor for ¬¬kick-¬starting the hunting was that overgrazing by the moose population had ¬damaged many spruce and pine saplings.
"We are trying to get the tree population up, because many loggers have been affected by the decreasing tree population. We can always get the moose population back up once the forests have regenerated," he says.
Hunting is not Nils's main income. His major money-spinners are visits by local and international tourists who come to learn about nature, and his bottled spring water operation. "I can assure you that you will be in touch with nature when you come here," he says.
Selling bottled spring water that is sourced on his farm is now a major part of his business. The idea came to life after Nils read an article in Time magazine in 1991, which stated that bottled water was a faster growing industry than PCs at the time.
He began digging pipes from the source of the stream on his farm and soon after were connected to a bottling plant that he built. He now produces bottled water for export and it ¬generates 50% of his income on the farm.
Promoting the image of farmers
Negative perceptions of farmers had to be expelled before agritourism could be promoted. The Norwegian Farmers' Union hired a professional photographer to
capture some of the country's top farmers. The photos were exhibited and published in a book that is circulating the country. The union's aim was to portray farmers as open and friendly, certainly the case when dealing with a number of Norway's top agritourism specialists. According to the farmers, this has greatly assisted the agritourism drive. |fw
Interesting Norwegian agricultural statistics
Length of country: 2 650km
Population: 4,6 million
Land surface area: 323 800km2
Cultivated land: 3% or 1,03 million hectares
Average farm size per holding: 18,6ha
Maximum growing season: 159 days