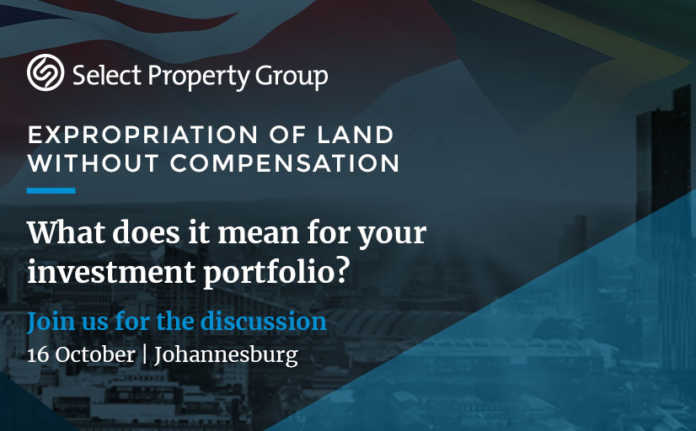 Date: Tuesday, 16 October

Time: 07:00am – 10:00am

Venue: Radisson Blu, Rivonia Rd & Daisy Street, Sandton, Johannesburg

Book tickets: www.quicket.co.za
What would the nationalisation of property in South Africa mean for your investment portfolio?
With uncertainty surrounding the future of land ownership in South Africa, the panel of industry experts explore the hot topic of land expropriation without compensation. Sharing with you their views on why diversifying into offshore property could protect your capital, help you hedge against the rand and earn you high returns in a strong and stable currency.
The discussion will be led by Real Estate Investor Magazine founder and CEO Neale Petersen.
With insight from world-renowned industry experts:
Dr Roelof Botha: Economic Advisor of the Optimum Group and previous editor of the SA Housing Trust's quarterly review
Adam Price: UK property investment expert and Managing Director or Select Property Group
Giles Beswick: UK property investment expert and Director or Select Property Group
Andrew Rissik: Managing Director of wealth management company Sable International
Please be aware – demand is expected to be high and places are strictly limited at both events.