Forming a fireline when conducting mopping up operations after making firebreaks, or cleaning up after a fire, should be done in a co-ordinated fashion to keep firefighters safe. The Working...
Dehorned cattle are easier to work with, house and transport. The chances of bruising is lessened, as is the danger of injury to udders, flanks and eyes, as well as...
Farmer's Weekly visited farmer, PJ Hassard, on his Silvasands Farm in Hluhluwe, KwaZulu-Natal, to learn about how the adaptability of Brahman beef cattle genetics has benefitted PJ's commercial beef enterprise.
Farmer's Weekly journalist, Lloyd Phillips, and his wife, Leigh, were invited by the Royal Agricultural Society of Natal to once again judge a section...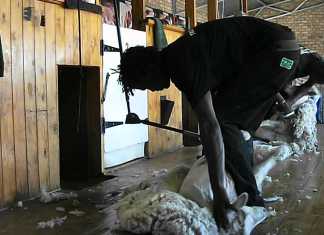 Nasionale Wolkwekersvereniging demonstrated their sheep shearing skills at this year's NAMPO Agricultural Show.