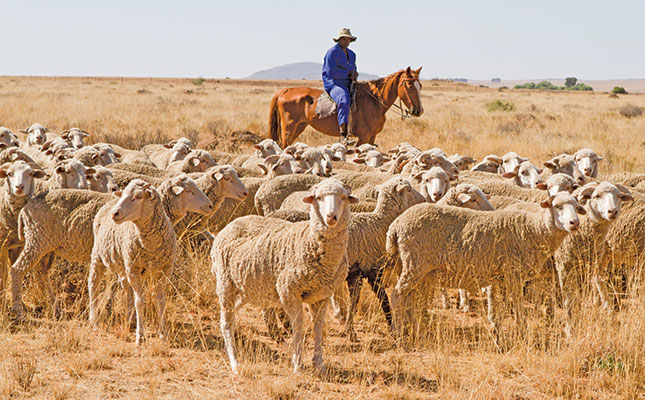 Free State Merino farmer Eddie Prinsloo first began mulling over a way to empower his employees in 1994. He wanted to transfer a piece of land to employees who had been working for him for many years.
His staff had, for example, played an integral role in developing a market for his stud rams in neighbouring Lesotho.
"They did all the work to grow relationships with buyers in that country," he explains.
Prinsloo, who farms on Heuningkrans between Smithfield and Reddersburg, realised, however, that the area he could provide was too small to create an economically sustainable business.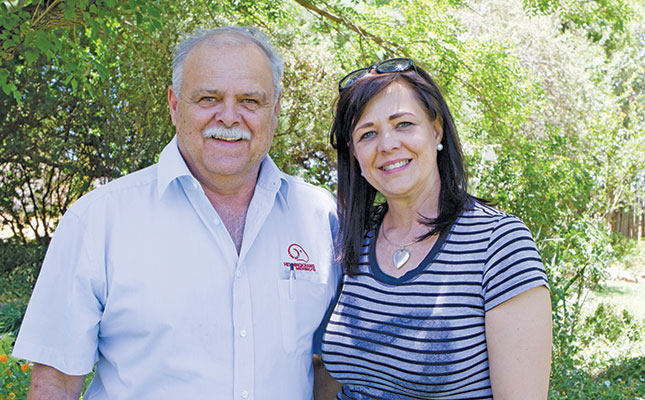 It was two decades before he began the process again after a call by government for farmers to present proposals for the 50:50 land reform policy, which would see white farmers enter into equal partnerships with black farmworkers in farming businesses.
"In January 2016, I decided to offer a farm to government to establish an empowerment project," he says.
The Donkerhoek Project
When Prinsloo approached government about partnering in a project to empower his workers, he brought to the table 1 500ha of good sheep-rearing land (comprising four separate title deeds on an adjoining farm of his), his farming and business experience, and a willingness to invest his time and resources into making the project a success.
However, he had two main stipulations.
"Firstly, I wanted the beneficiaries to get the title of the farm. Secondly, I wanted it to be offered to my employees, some of whom have been on the farm for over 30 years.
"These are people who I know can farm and want to farm. I believe the [selection of unsuitable beneficiaries] has been one of the major reasons for failures in land reform in the past."
The initial idea under the 50:50 concept was that he would offer the land to government at a market-related value. Then he would establish a business partnership with
the beneficiaries, who would form a communal property association (CPA) holding a 51% share of the business, while Prinsloo and his son, Eduard, would hold a 49% share through the Prinsloo Family Trust.
He would also facilitate acquiring suitable stock, and serve as a mentor.
However, things didn't run as smoothly as he had hoped. The 50:50 concept was eventually mothballed, and Prinsloo had to pursue the project under the Extension of Security of Tenure Act.
Despite this hiccup, he and his employees managed to set up the business.
Government finally paid Prinsloo for the land in 2018, with ownership of the farms currently resting with government. He and his employees received a certificate confirming the establishment of the Donkerhoek Farming Community Property Association (DFCPA), and founded the Donkerhoek Farming Project (DFP). But difficulties still lay ahead.
Lack of title deeds
Believing that the CPA certificate would be sufficient for them to apply for financing, they started farming. Soon afterwards, however, they discovered that the lack of title deeds was indeed an impediment: without them, they were unable to borrow capital.
Financing is necessary for a host of business expenses: buying stock and paying for operational expenses such as electricity, feed, medication, and general farm maintenance.
Koos Thibane, one of the eight beneficiaries and chairperson of the DFCPA, says they are grateful to Prinsloo for taking the initiative, but the government "is working a bit slowly".
"This means Oom Eddie has had to use his own money to help us feed the sheep during this drought."
DFCPA secretary Zane Phomane points out that Prinsloo has also been paying the Eskom accounts (amounting to about R100 000 over the past year alone), allowed the members of the group to use his implements, installed a windmill, and paid for feed and medicine for the sheep.
Prinsloo is hopeful that the title deed matter will be sorted out early in the new year, following a letter that the members wrote to President Cyril Ramaphosa's office.
They received a response from the president, and were recently visited by government officials, who inspected the livestock and various aspects of the farm to ensure that all complied with certain standards.
The association is hoping that the title deed, or at least a lease agreement, will be granted early next year.
Mentorship
Prinsloo says that although the members have all been farming for years, and have extensive practical farming experience, they need support in running the farm as a business.
He admits that he has to continually balance between fulfilling his role as a mentor, and stepping back and allowing the CPA members to take ownership of the business. An example of this is the simple decision of when to move stock to a new camp.
"They can farm, and they understand the need to rotate to ensure there's enough food for the animals, but in the past, I was always the one who told them when to do that."
According to Phomane, the only reason the members are already farming is that Prinsloo helped with initial stock purchases and facilitated deals to enable them to lease sheep and cattle.
Prinsloo says they purchased 400 Merino wethers through BKB for R600 000 and this amount must still be repaid.
In June 2019, the association entered into a five-year lease agreement for 300 Afrino ewes, and leased 70 mixed-breed cows to begin establishing a cattle component.
Prinsloo has also sold 50 stud ewes to the DFP, although these are still supposed to be paid for when funds become available.
He says they were all overjoyed to finally receive confirmation of a grant of R900 000 from the LandCare division of the former Department of Rural Development and Land Reform.
This will be used to pay for the stud animals, 10 Bonsmara cattle (still to be delivered), and rent on the Afrinos, as well as settle the account for the wethers.
"We'll shear the first clip from these sheep in February," he says, adding that the DFP will sell its first stud rams at Prinsloo's stud sale on Heuningkrans in February. More funds are needed, however, to expand the business to full capacity.
'We must transform'
Prinsloo's dream for the future is that the beneficiaries will eventually be able to grow their business, and invest in more land.
"Their children will want to farm one day, and with eight of them in the CPA, the income from this farm will be limited," he says.
He is excited to be working with the DFCPA members and farming with them on a property that used to be his.
"I haven't lost the farm completely," he says.
He believes that government should make this type of partnership easier in order to enable farmers to empower people they know and have worked with in the past. But, he adds, the banking sector, including the Land Bank, is not "land-reform friendly".
He suggests that government should consider establishing an institution such as the old Agricultural Credit Board to incentivise farmers with lower interest rates on loans.
Email Eddie Prinsloo [email protected].