Sunflower's consistent yield and drought-tolerance make it an attractive crop for SA's dryland regions. It also has a relatively long...
A number of diseases and conditions can result in cattle and other ruminants being unable to stand up.
To maximise pecan nut production, it is crucial to prepare the soil properly. To maximise pecan nut production, it is...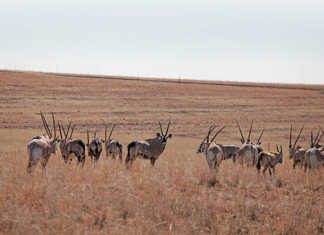 Genetics was a tool that should be used by the South African wildlife industry in the same way it was used in the livestock industry, according to Dr Munro Marx,...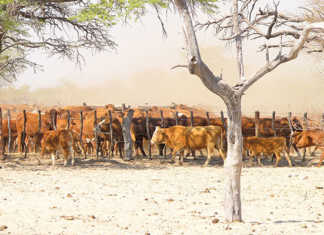 Farmers in Botswana have expressed concern about that country's government continuing to allocate low budgets to the agricultural sector.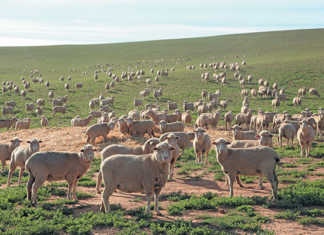 US researchers have found that sheep mostly ignore the presence of a drone after a time, allowing the technology to be used effectively on smaller farms.
With his passion and skill, Gysie Britz raised the bar in South African pigeon racing. Thomas Smit spoke to the champion fancier about his success.
The market for slaughter and breeding goats in South Africa appears to be almost insatiable. With more than 60% of the local goat population in the hands of smallholder farmers,...
With 9 600 sows, Chalala Farms near Malmesbury in the Swartland will soon produce more than 275 000 piglets per year. Jeff van Zyl, manager of the piggery, spoke to Glenneis...
Cucurbits are a group of plants belonging to the gourd family (Cucurbitaceae). They include pumpkins and squashes (Cucurbita spp), melons (Cucumis melo), cucumbers (C. sativus) and watermelons (Citrullus lanatus).
Two ways of reducing farming risk are to grow a variety of crops and plant in different geographical areas. Several citrus farmers from the Eastern Cape and other provinces have...
Many SA farmers are unaware of the profitability and other benefits of pulses such as cowpea, groundnut and soya bean. As a result, these plants are neglected as crop alternatives,...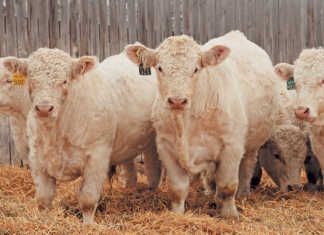 Small commercial beef producers and stud breeders make up a large and valuable part of Canada's cattle value chain. While in Alberta, Gerhard Uys, who recently visited Farm Fair International,...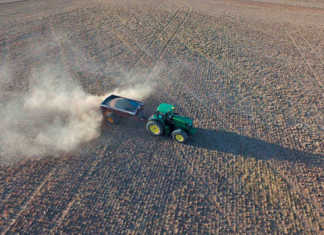 A South African farmer was amongst a number of producers selected by the German Agricultural Society to highlight the success that smart farming can achieve.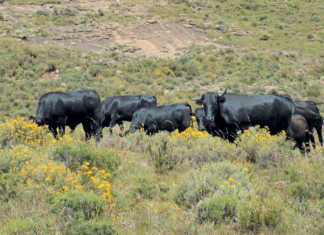 Breeding cows form the mainstay of the beef industry, according to animal scientist, Danie Bosman. Speaking at a Drakensberger information day in Potchefstroom, he said that the ideal breeding cow...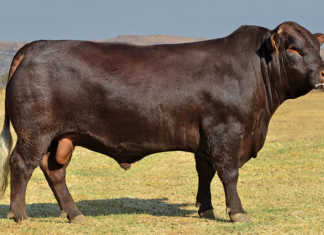 When performing a visual evaluation of the animal, note the following features in particular: frame size, muscle and body structure, and breed character.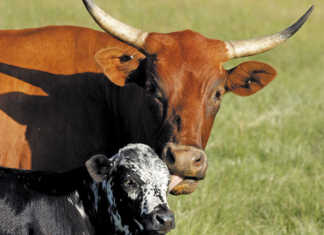 The methods and time of weaning play a vital role in beef production by influencing the weaning weight of calves, as well as the condition of the cows.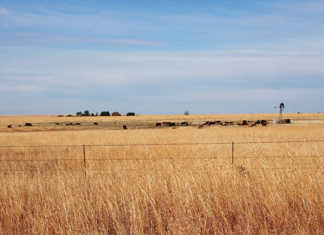 Ever since the National Assembly voted to pass a revised motion brought by the EFF to launch a process to change the Constitution to allow for land expropriation without compensation,...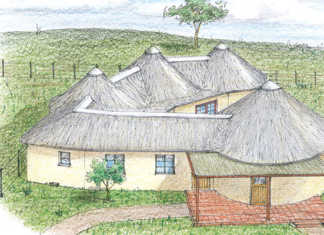 A client in Estcourt, KwaZulu-Natal, recently asked me for additions to an existing 6m-diameter thatched bedsit to accommodate a new farm manager and his family.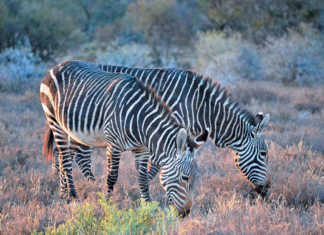 Experience South Africa's national parks when they are at their best this coming year, says Taryn Arnott van Jaarsveld and René de Klerk.