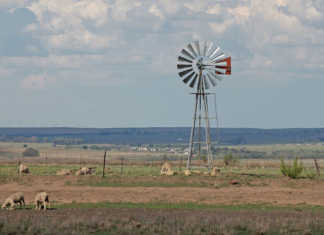 Although several role players in organised agriculture have welcomed the appointment of Cyril Ramaphosa as president of South Africa, and were positive about the main thrust of his first State...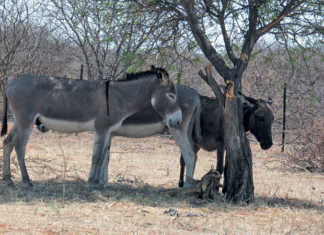 A total of 78 donkeys have been euthanised over a four month period at what would have been Zimbabwe's first abattoir for these animals, after inspectors found that they were...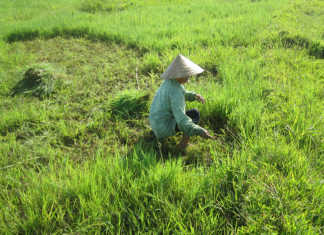 About 24 000 inhabitants of the low-lying Mekong Delta in Vietnam , which has an estimated population of 18 million, are forced to leave the area due to global warming...
Sandy Speedy is regarded as one of the pioneers of holistic beef cattle production in South Africa. Annelie Coleman visited him and his daughter, Jennifer, on their cattle ranch between...
Inflammation of the tendon sheath in the fetlock region can cause severe lameness in a horse, says Dr Mac.
Brackish water can be put to good use in the cultivation of tilapia. Despite being primarily a freshwater species, tilapia are salt-tolerant and actually thrive in saline conditions.
Two ways of reducing farming risk are to grow a variety of crops and plant in different geographical areas. Several citrus farmers from the Eastern Cape and other provinces have...
Many SA farmers are unaware of the profitability and other benefits of pulses such as cowpea, groundnut and soya bean. As a result, these plants are neglected as crop alternatives,...
Wimpie Smit, co-owner of AMW Boerdery in the Western Cape, spoke to Glenneis Kriel about beating the odds in a tough market and managing a fickle crop.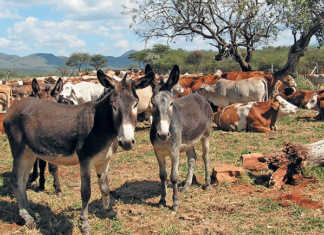 At the beginning of 2017, plans aimed at cashing in on the growing demand for donkey meat and hides were announced in North West. Glenneis Kriel reports on the viability...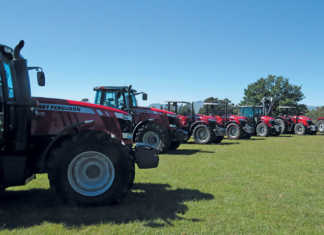 Farmers were recently invited to view a range of Massey Ferguson and Radium equipment over three days at the Swartberg Polo Club near Kokstad in KwaZulu-Natal.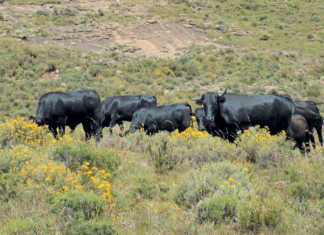 Breeding cows form the mainstay of the beef industry, according to animal scientist, Danie Bosman. Speaking at a Drakensberger information day in Potchefstroom, he said that the ideal breeding cow...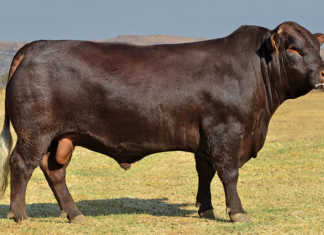 When performing a visual evaluation of the animal, note the following features in particular: frame size, muscle and body structure, and breed character.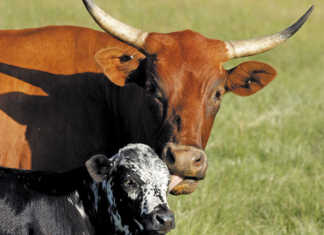 The methods and time of weaning play a vital role in beef production by influencing the weaning weight of calves, as well as the condition of the cows.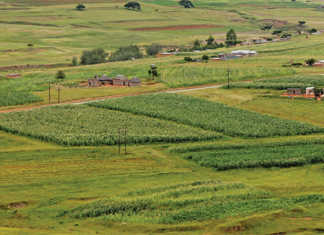 Since land ownership, and agricultural land ownership in particular, remains one of South Africa's most contentious issues, we should ideally have clear, independent and accurate data available to inform any...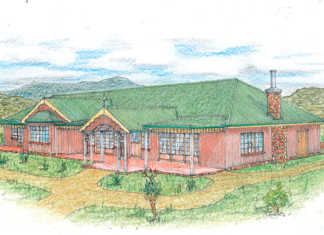 Here is a sketch of a three-bedroom traditional exterior and conventional interior retirement home, with open-plan areas and en-suite bathrooms.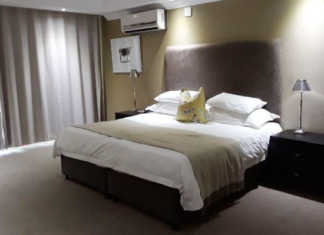 In the final article of this four-part series, Julinda Schroeder examines what to take into account when planning pricing, food preparation, accommodation, and a marketing strategy. Some of these have...