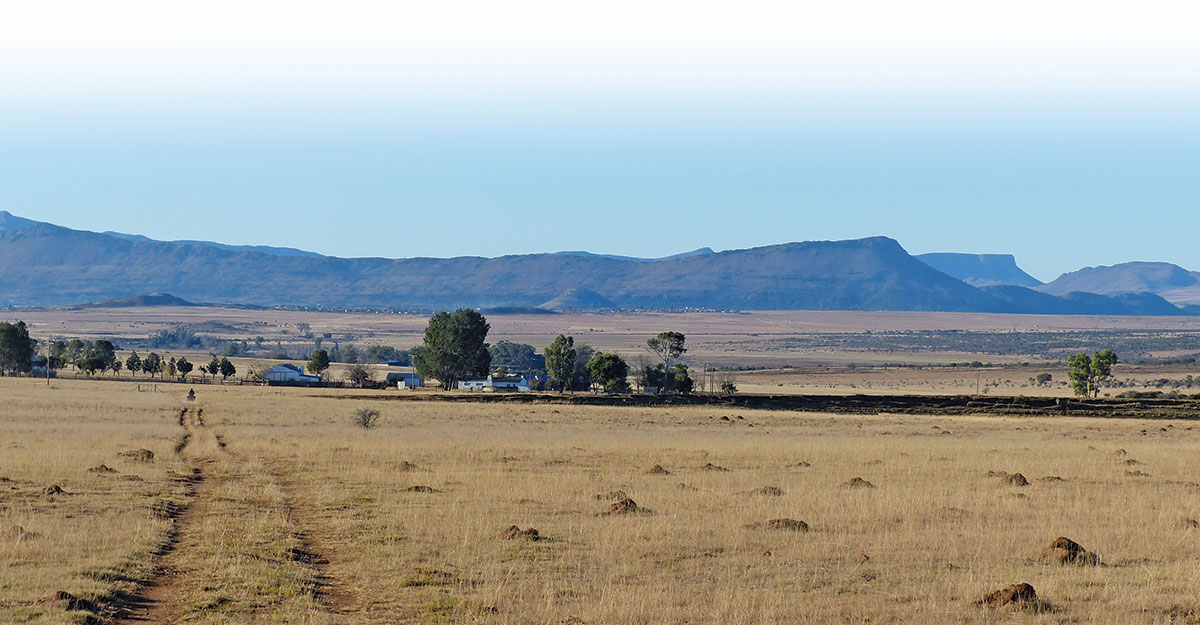 This year Nampo takes place from 17 to 20 May and the Nation in Conversation panel discussion is a key feature, serving as a platform for debate and discussion, aiming to address key issues in agriculture and wider society. A variety of industry specialists will partake in the event, and visitors can expect in-depth topical dialogue pertinent to the sector.
"Against the background of the emotional worth of land and the upcoming municipal elections, as well as the consequences of the drought, informed and rational conversation becomes more and more relevant in decision-making," says presenter and CEO of Galileo Capital, Theo Vorster.
According to Ronel Botha of Brand Republic and producer of Nation in Conversation, focus will be placed on positive occurrences, as all too often negative reports take centre change. The discussion entitled, Success Stories will be anchored by Vorster, alongside Solomon Masango, Grain SA New Era Commercial Farmer of the Year for 2015.
The first 'all black' panel discussion at Nampo, The Politics of Food, will be anchored by Mpumelelo Mkhabela, editor at the Sowetan newspaper, MP Patrick Chauke, political analyst Prince Mashele and political risk analyst Prof Mzukisi Qobo. The latter two co-authored the book, The Fall of the ANC.
A discussion on 'the multiplier effect' will be held, which serves to inform people about agriculture's critical role in society, according to Botha. It will be presented by Johann Kirsten, head of the Department of Agricultural Economics, Extension and Rural Development at the University of Pretoria (UP), and Nick Vink, Chair of the Department of Agricultural Economics at Stellenbosch University (SU).
Also anchored by Kirsten, the discussion, Holy Cow aims to challenge assumptions and perceptions of agriculture and will include input from political analyst and columnist, Piet Croucamp.
Policy Matters – Governments Ideals – Are They Feasible, And If Not, What Is The Compromise?, will explore government and land reform policies and the fact that 90% of land reform projects have failed. Experts including Jannie de Villiers (Grain SA CEO), John Purchase (Agbiz CEO), Tshokolo Petrus Nchocho (Landbank CEO), and Hamish McBain (retired executive director at Tiger Brands), will take part.
Focus on SADC/Africa will be anchored by Matlou Kalaba (UP international trade economist), Lulama Traub (coordinator of the Bureau for Food & Agricultural Policy African Research Desk), and Theo de Jager (president of the Pan African Farmers' Organisation and the Southern African Confederation of Agricultural Unions).
This discussion, according to Botha, will focus on farmers' leaving the country in search of greener pastures, and what opportunities exist elsewhere in Africa.
Jeremy Maggs, journalist, radio host and television presenter, will anchor the final discussion, Changing the Image of Agriculture, alongside Francois Strydom (Senwes Group Chief Executive) Chris Venter (Afgri CEO), and Omri van Zyl (Agri SA CEO). It will explore difficulties within the agriculture sector and how to improve the industry's image.
"We hope to motivate not only farmers to think differently about agriculture and agricultural issues, but the whole of society," Strydom said.
Nation in Conversation will soon be releasing an app, available at various app stores, which will allow users to follow the various discussions from their electronic devices. Discussion can also be viewed live on YouTube, through the app.
Visit www.nationinconversation.co.za for more information