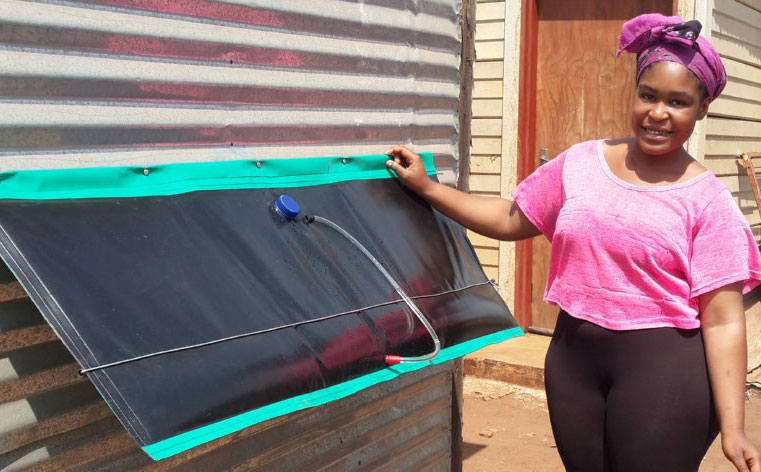 Solar geysers, meanwhile, are often unavailable to some as they have to be installed where running water is available.
The ShackShower has been specifically developed with lack of infrastructure and poor housing structures in mind.
It's mounted on the northern side of a house. It is then filled with water and provides hot water hours later. At only R700 the geyser pays for itself in three to five months.
The ShackShower can be installed in half an hour, without any tools, and there's no plumbing, pipes or taps that can break.
The geyser can be adjusted to specific heats. It can also be installed inside homes to store potable water, as the plastic is certified for water for human consumption. With a lifetime of five years and longer it can survive all weather conditions.
The ShackShower weighs 3kg. With a package size of 500mm x 500mm x 70mm it's easy to transport. It's wholly manufactured in South Africa, and about 15% of its material is sourced from recycled goods.
* Contact Johan van Wyk at 082 211 1001 or [email protected]. Website: sungenius.co.za.