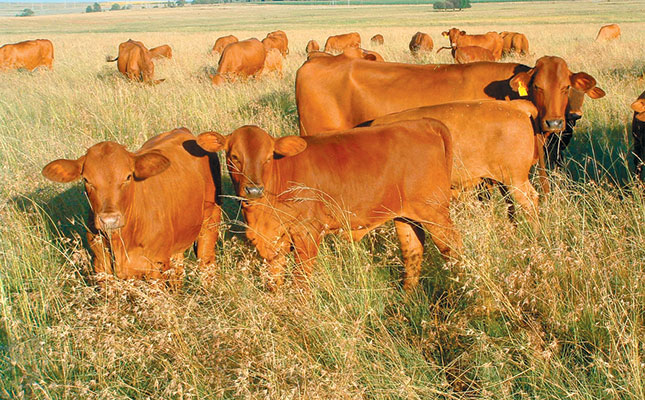 Just like humans, soil needs a break to rebuild its reserves and to help it perform optimally for coming seasons.  In the 1960s, it was common practice to achieve this by letting land rest by rotating the farm's main cash-cropping programme with a "ley crop" of grass.
Some ley crops were also planted for hay or grazing and were left for three to four years to break the cycle of weeds, pests and disease.
Today, this practice has largely fallen away as farmers chase maximum economic returns from their land. But as delegates heard at the No-Till Club KZN's recent conference, it's high time that farmers took another look at the benefits of ley cropping.
"Declining soil fertility and a rise in herbicide-resistant weeds and crop disease confirm that intensive monocropping is putting pressure on high-input systems," says Richard Findlay, agricultural advisor and No-Till Club KZN committee member.
Intensive monocropping also leads to soil compaction, hampering water infiltration.
But planting pasture ley crops can help remedy these problems.
"A ley crop with a vigorous root system can penetrate compacted soils," explains Richard.
"In many cases, a mulch of organic material on the soil surface also alleviates soil crusting, increasing the soil's ability to retain moisture and reduce run-off. This encourages the moisture to penetrate the soil and compacted deeper soil layers.
Long-term ley crops, such as tropical grass species, could play an important role in the re-structuring of cropping soils, for greater sustainability."
The main pasture grass species that have reliable track records in South Africa are weeping lovegrass or oulandsgras (Eragrostis curvula), Guinea grass or blousaad soetgras (Panicum maximum), Smuts finger grass (Digitaria erianthia), Rhodes grass (Chloris gayana) and wool grass or borseltjie gras (Anthephora pubescens).
"We know how to establish and manage them in most areas of the country," Richard points out. "These grasses combine easily with no-till or conservation tillage."
For most annual cover crops, seed is relatively expensive, and many farmers are reluctant to make the financial outlay. Added to this, farmers generally need to put 10% to 15% of land to pastures for three or four years (for which these species are ideal), representing a significant loss of potential income from cash crops.
However, when used in combination with livestock, the pasture ley can offer both financial and environmental benefits.
"Ley crops can be profitable," says independent agricultural economist Abraham Bekker.
"The financial benefits are mainly when a farmer uses the ley crops as pasture, but they do get all the other benefits such as better water penetration, better soil fertility and reduced soil erosion."
Cost and margin
Abraham calculates that the production costs of planting a pasture ley crop ranges between R3 045/ha and R3 770/ha, which includes costs of fertiliser, herbicides, mechanisation, fuel, labour and seed.
Seed is the biggest expense, ranging from R45/kg to R95/kg, with between 5kg/ha and
10kg/ha used, depending on the species selected (See box: Seed price stats).
If the pasture yields 15 000kg dry matter/ha (DM/ha), it has a carrying capacity of 5,5 weaners/ha/year. At a yield of 10 000kg DM/ha, the figure is 3,6 weaners/ha and at 5 000kg DM/ha, it is 1,8 weaners/ha.
"The carrying capacity depends on the grazing capacity of the ley crop planted, the rainfall and factors that influence the dry matter yield," Abraham explains.
At 15 000kg DM/ha and 5,5 weaners/ha, the weaners have a marketing value of about R7 000 each, for a total of R38 900/ha. Less their purchase value of R3 800, totalling R21 000, the gross income from selling the cattle is about R3 200 each or R17 900/ha.
Once deductions have been made for transport, vaccination, processing, production costs of the ley crop (as detailed above), feed and supplements, labour and interest, the gross margin is about R1 530 per livestock unit or R8 450/ha.
At 10 000kg DM/ha and 3,6 weaners/ha, the gross margin will be R5 300/ha while at 5 000kg DM/ha and 1,8 weaners, it will be R3 670.
Long-term benefits
"While it's relatively simple to calculate the production costs of a ley crop, the long-term benefits are a bit harder to quantify, because these depend on factors such as soil type, annual rainfall and the crop rotation schedule the farmer followed," says Abraham.
"Always remember that the main purpose of lay crops is to rectify some of the problems caused by long-term cash crop production. Although, to minimise the cost of a ley crop and make it economically viable, the farmer can use it as a pasture."
Contact Abraham Bekker on [email protected] or call 079 513 7900.
Contact Richard Findlay on [email protected] or call 033 330 2062.