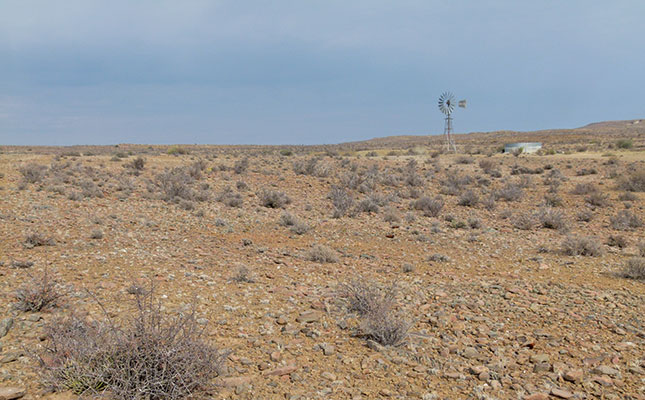 What negative impact has mining had on South African agriculture?
Agri SA: Mining has had a significant negative impact on agriculture. Conflict between mining and agriculture often occurs when, for example, crop yields are limited or impeded by pollution, and water quality and availability deteriorates, or health hazards are posed to humans and farm animals due to increased air pollution.
Other issues include the deterioration of roads and other infrastructure, increased criminal activities in mining areas, and, in some cases, a total lack of rehabilitation of mined land after mine closures.
TAU SA: Mining has various material impacts on agriculture. Water pollution is an ongoing problem; acid mine drainage, already at unacceptable levels, has led to the contamination of groundwater reserves. Air pollution results in acid rain, which reduces the quantity and quality of crops.
The rehabilitation of mined soils is often never fully achieved. There are cases where 6t to 8t maize/ ha were achieved pre-mining, and only 1t/ha to 1,2t/ ha could be harvested after mining and rehabilitation. Other negative impacts include dust and noise pollution, as well as increased crime around mines.
What are your concerns about mining's impact on agriculture in 2017?
Agri SA: We're concerned that the number of prospecting and mining licence applications in most provinces indicates that the situation is getting worse.
TAU SA: While we appreciate the need for, and importance of, mining, there are too many reports of illegal mining activities and cases where mines are not properly rehabilitated. Only about 13% of South Africa's arable land is considered high-potential, with the balance having marginal potential.
Food production is crucial, and the conservation and correct utilisation of agricultural land should be viewed from a strategic point of view to achieve maximum food production. Food security and the availability of clean water must be prioritised.
What is your farmers' union's official stance on existing and potential mining operations' impact on agriculture?
Agri SA: Government should apply applicable legislation to existing and potential mining operations. Although the environmental impact assessment (EIA) dispensation of the National Environmental Management Act (NEMA) has been delegated to the Department of Mineral Resources, the dispute mechanism still remains with NEMA. Given the lasting impact of mining on the environment and specifically agriculture, it cannot take place in a haphazard manner.
TAU SA: Mining now and in the future will have a negative impact on agriculture – in some cases more than others – and agricultural production will thus be affected. While there are many requirements, such as EIAs, to be carried out before mining activities can commence, the credibility of these requirements is questionable given the results that we have seen so far.
We realise that mining has its rightful place and that it plays an important role in the economy. However, is it fair that one sector is allowed to prosper to the detriment of another? We also want to know to what extent corruption and personal benefit play a role in the mining industry.
Has your farmers' union taken any action to oppose the impact of existing and potential mining on agriculture?
Agri SA: We've developed guidelines on the rights of landowners and mineral rights holders, for use by our affiliates, that explain each stakeholder's responsibilities. We were also included in the Process Custodians Group of the strategic environmental assessment (SEA) study conducted by the Department of Environmental Affairs on shale gas development, and we specifically contributed to Chapter 8, which is dedicated to agriculture. We were assisted by the International Erosion Control Association South Africa. The SEA study was completed in November last year.
Some interventions by our affiliates have resulted in the downscaling of, for example, uranium mining applications in the Western Cape and Northern Cape, while other prospecting applications for a variety of minerals were also successfully prevented or curtailed.
TAU SA: We were instrumental in establishing the Water Quality and Food Security unit under the leadership of Prof Paul Oberholster at the Council for Scientific and Industrial Research (CSIR). In 2009, we helped establish a National Water Forum to address the growing problem of water pollution, identify the major contributors, and find solutions to the problem.
Our ongoing concern is that too many role players are focused only on the short-term and don't contribute their expertise, resources and other support. However, there have been successes, and the CSIR has launched a number of projects, such as the rehabilitation of Mpumalanga's Zaalklapspruit Wetlands, aimed at improving water quality in the Olifants River for agricultural use.
What advice do you have for farmers who are currently or potentially negatively affected by mining?
Agri SA: Farmers should make sure that mining developers adhere to the legal requirements prescribed in the legislation. Agri SA's guideline document contains basic compliance requirements to assist farmers. Farmers should preferably not engage mining developers individually, but as a group. It may be necessary to seek legal advice or use independent EIA consultants to verify and validate EIA studies.
TAU SA: Farmers should negotiate with mining companies to ensure that their operations have as little impact as possible on farming operations and adhere to all legal requirements pertaining to the protection of natural resources in the area.
What should government do to minimise conflict between mining and agriculture?
Agri SA: State governance of mining is poor. Unfortunately, the Department of Agriculture, Forestry and Fisheries currently does not have enabling legislation to effectively preserve high-potential agricultural land. The Subdivision of Agricultural Land Act is outdated and the Preservation and Development of Agricultural Land Bill (PD-ALB) is still in its infancy. This has resulted in agriculture being at a disadvantage in terms of other mining legislation. Completing the PD-ALB is thus of paramount importance.
The time has come to comprehensively calculate the real cost of mining, including water and air pollution, soil destruction and infrastructure demands. Similar calculations for the agricultural sector will be needed to do a proper cost-benefit analysis to determine the optimal approach in the best interest of the country as a whole.
TAU SA: Government should take the agricultural sector into account when making decisions about mining. Regular meetings between mines and local farmers' associations, where concerns can be raised and solutions found, should be a statutory requirement. Mines that don't meet legal requirements and agreed-on procedures should be heavily penalised.
But mining is not the only threat to agriculture. Other industries and poorly managed sewage treatment plants also contribute to pollution of natural resources. Proper coordination must take place between role players tasked with conserving these resources.
Phone Agri SA on 012 643 3400, email [email protected], or visit agrisa.co.za.
Phone TAU SA on 012 804 8031, email [email protected] or visit tlu.co.za.